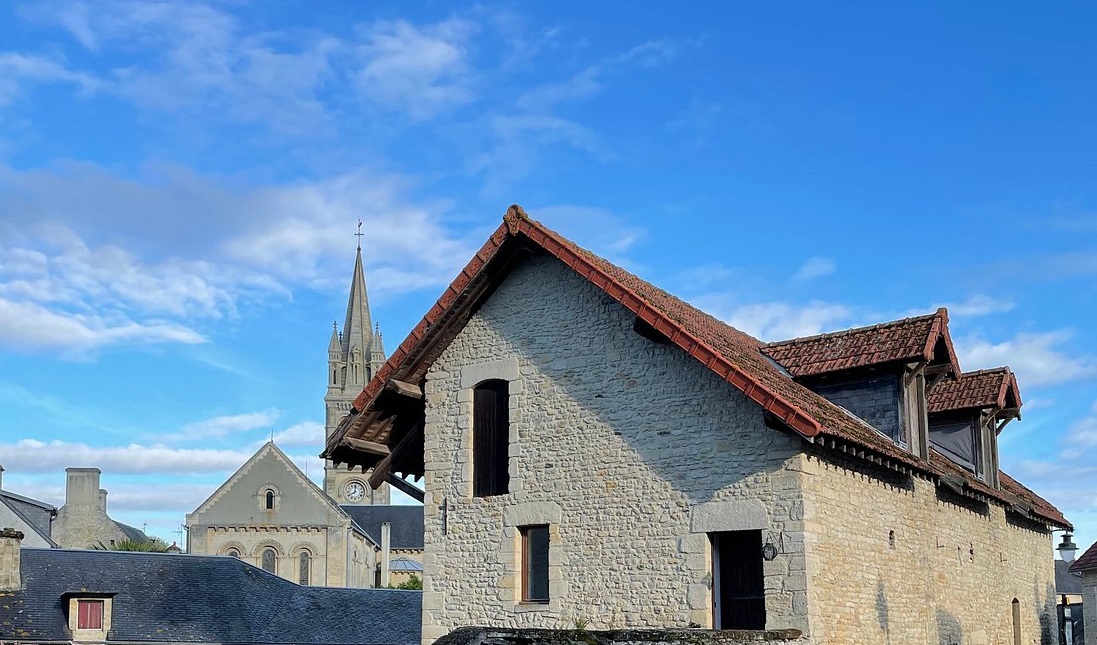 ARROMANCHES-LES-BAINS – Calvados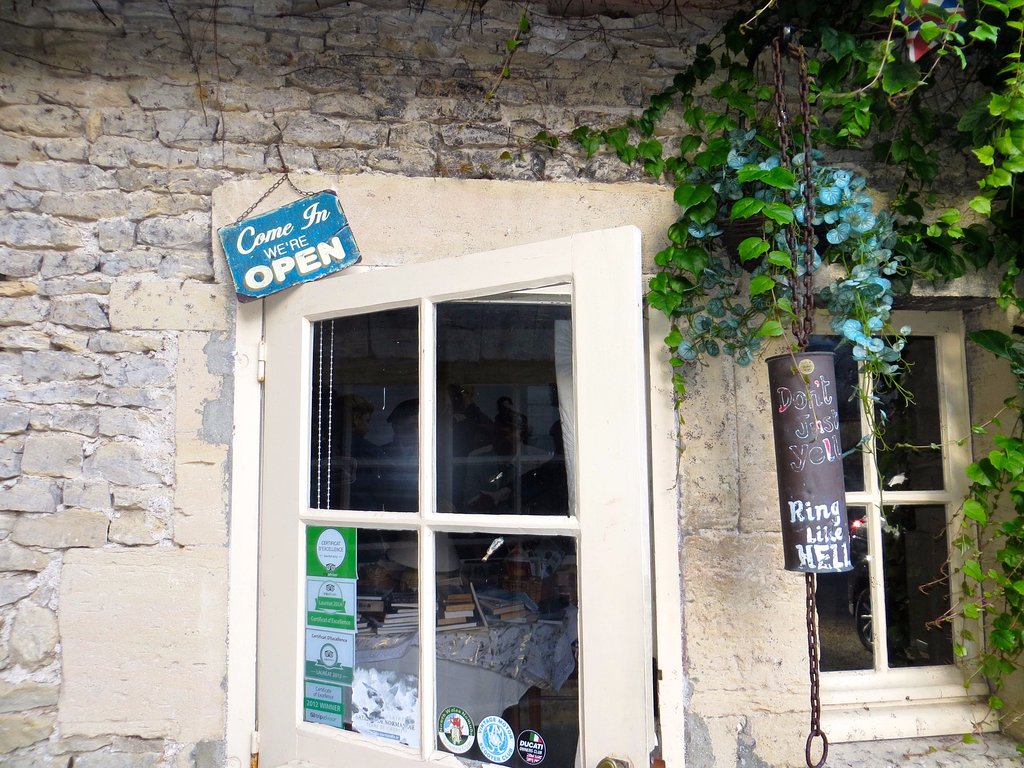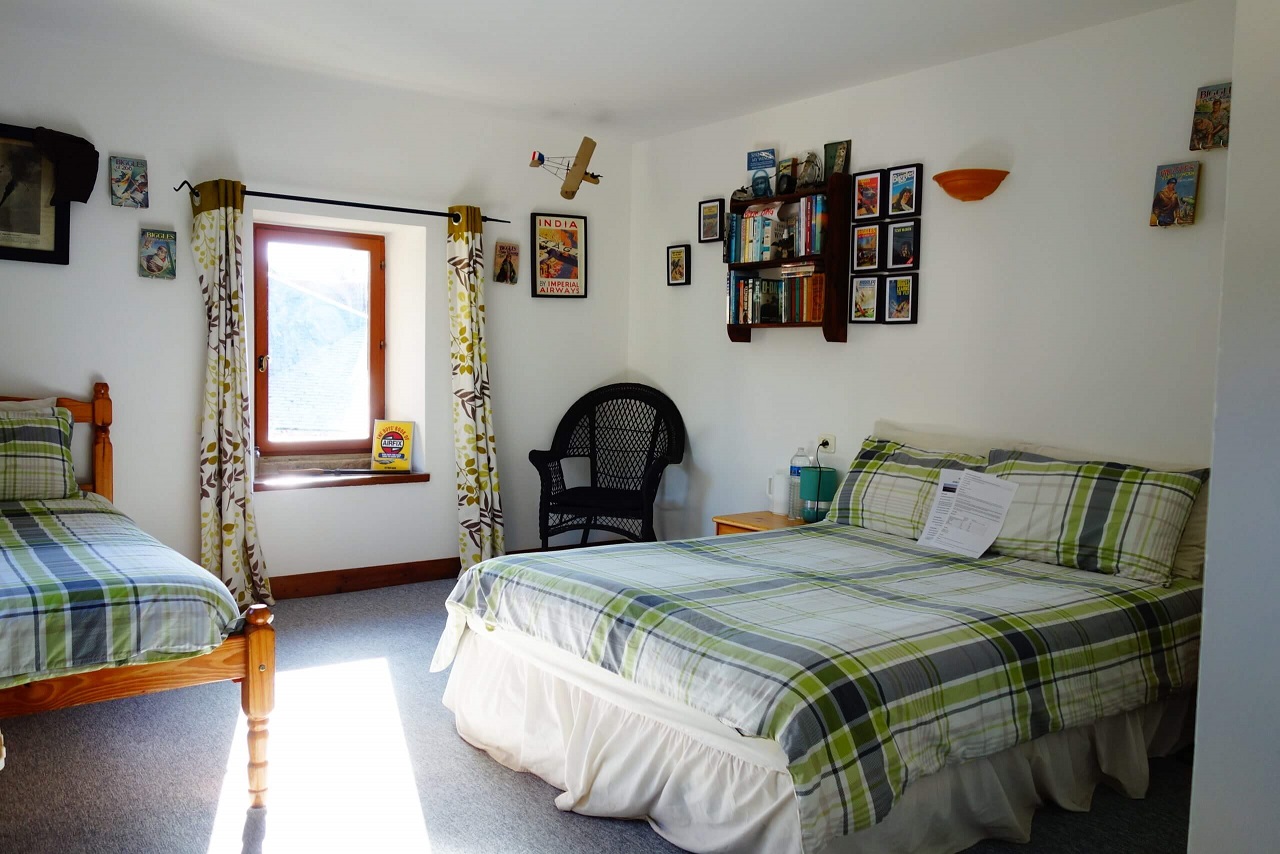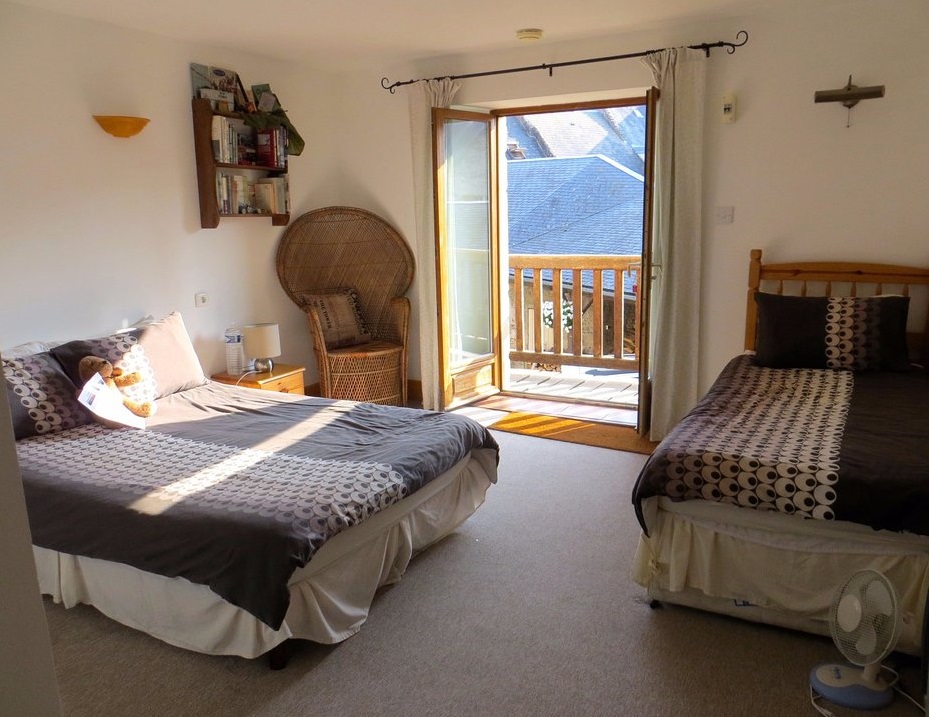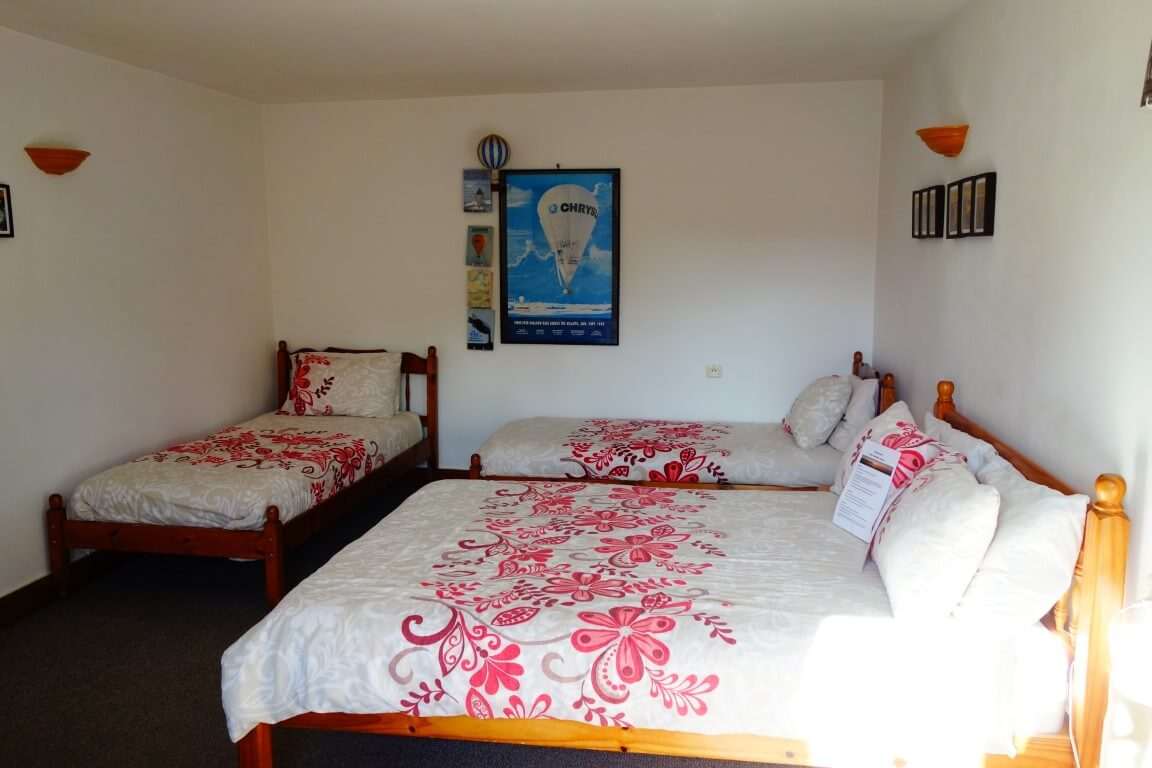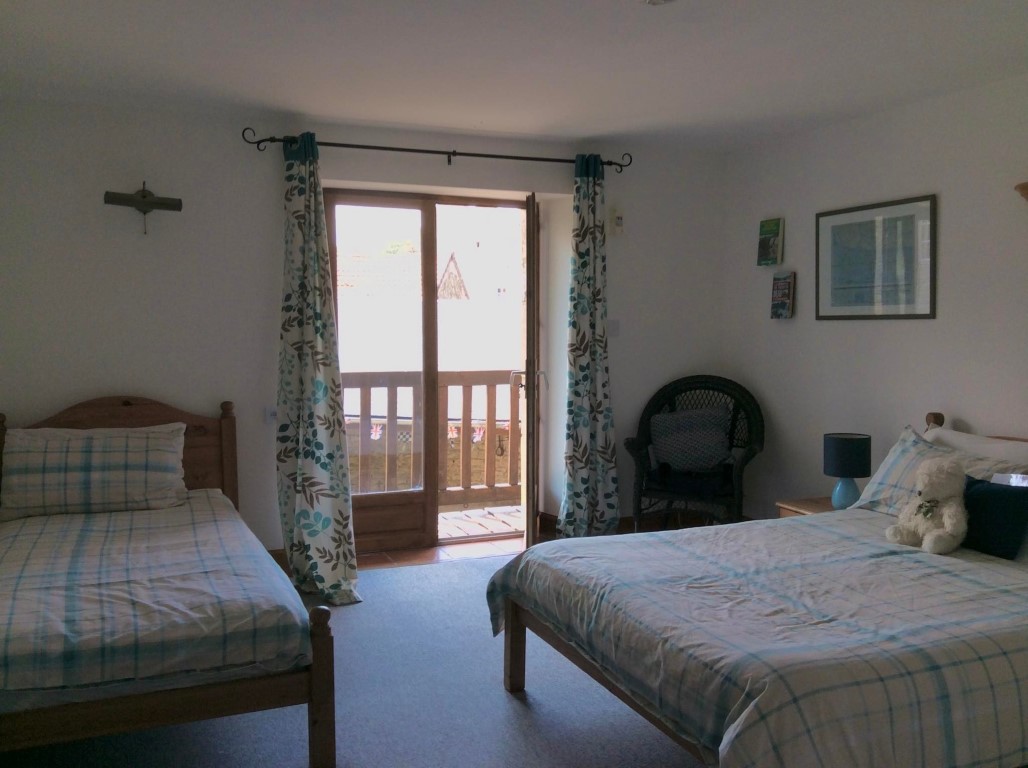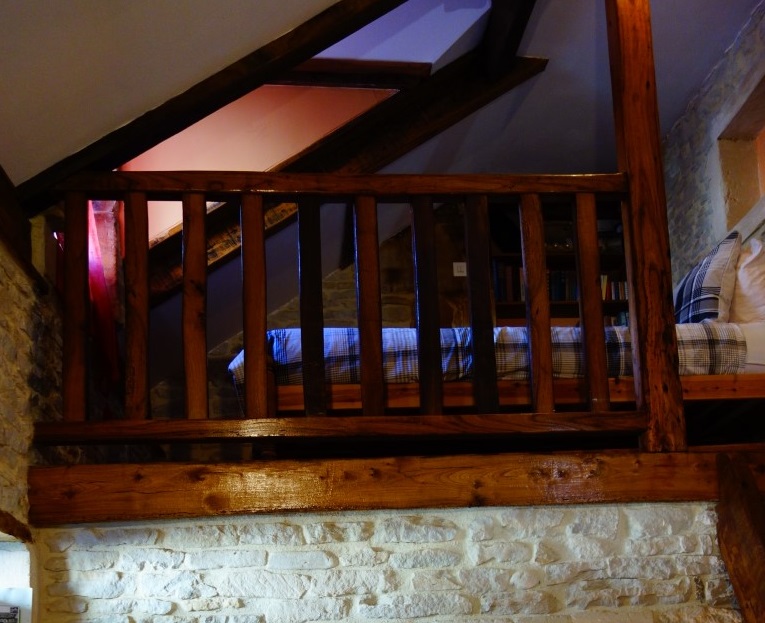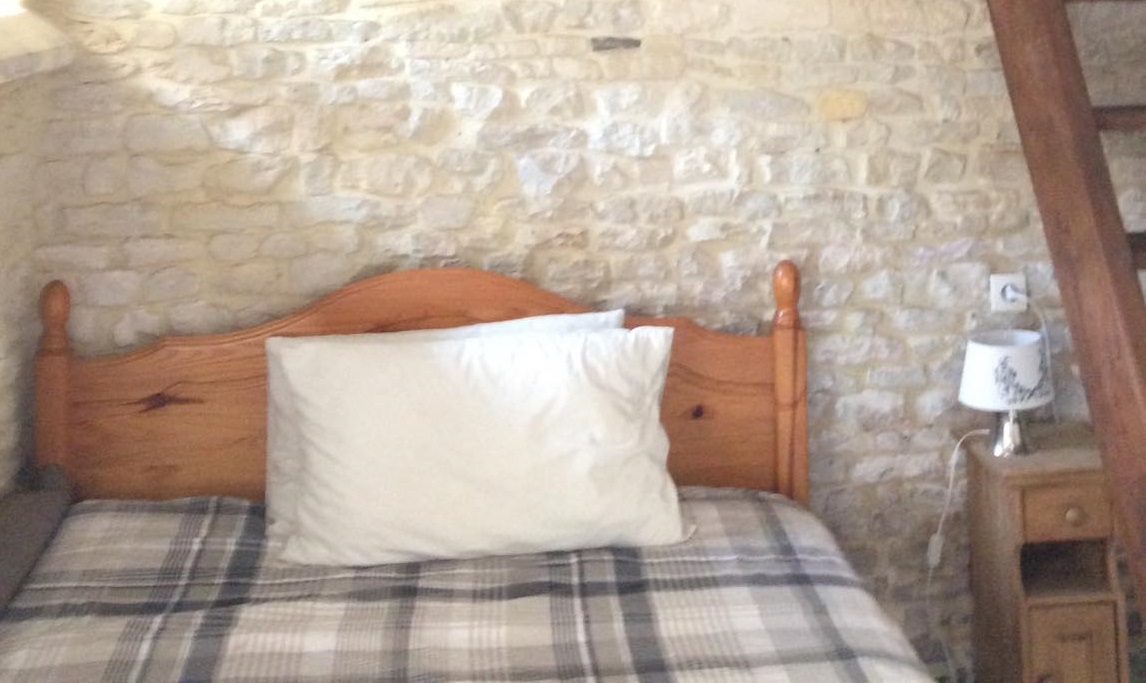 Capacity

15

people

Bedrooms

5

bedrooms

Surface

220

m2
Wifi
Pets
Description
The barn has four large airy rooms accessed via an oak balcony and a stone staircase. All look out over the courtyard, the bike-sheds and Arromanches' beautiful roof-top skyline. A fifth room is across the courtyard on the ground floor.

All our rooms are filled with books and bits to make you feel at home, each with their own special theme.
Bedrooms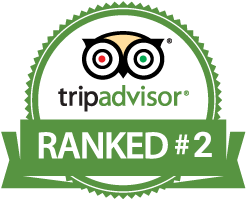 Rates from €90
Email: normandybeach@outlook.fr
Phone: +33 7 67 35 44 57
Book now
Biggles
Room #1
Inspired by the famous Fighter pilot from children's literature…
110 €
Boats
Room #2
Sailboats, Battleships, Landing craft and tails of the sea…
110 €
Race Cars
Room #3
Bugatti, F1 heroes, 24h Le Mans and the pre-war Mercedes racers…
110 €
Family/Group
Room #4
Airship adventures and French fighter pilot hero Pierre Closterman…
170 €
The Bread-Oven
Room #5
two double beds on split levels, stone walls, oak beams and a cute dormer window, it's like a little cozy cottage…

110 €
All rooms are en-suite with a walk-in shower, shampoo, towels, hair dryer, tea and coffee facilities.
Missing something? Let us know right away, and we'll sort it.
Prices detail
Rate/room – 1 night – 2 pers. – breakfast included – rooms #1 #2 #3 #5
Rate/room – 1 night – based on 3 pers. – breakfast included – room #4
Rate 1 night – 1 solo traveller : 90 €
local tourist tax/pax/night (over 18's)
Payment
Payment is at end of stay either by cash , Cheque or Bank Transfer and is in Euros.
Sorry we do not have Card Facilities. ( There is an ATM in the village)

If paying in GBP we can only accept sterling Cash or Bank Transfers and will convert your bill at the days exchange rate. Any change will be given in Euros.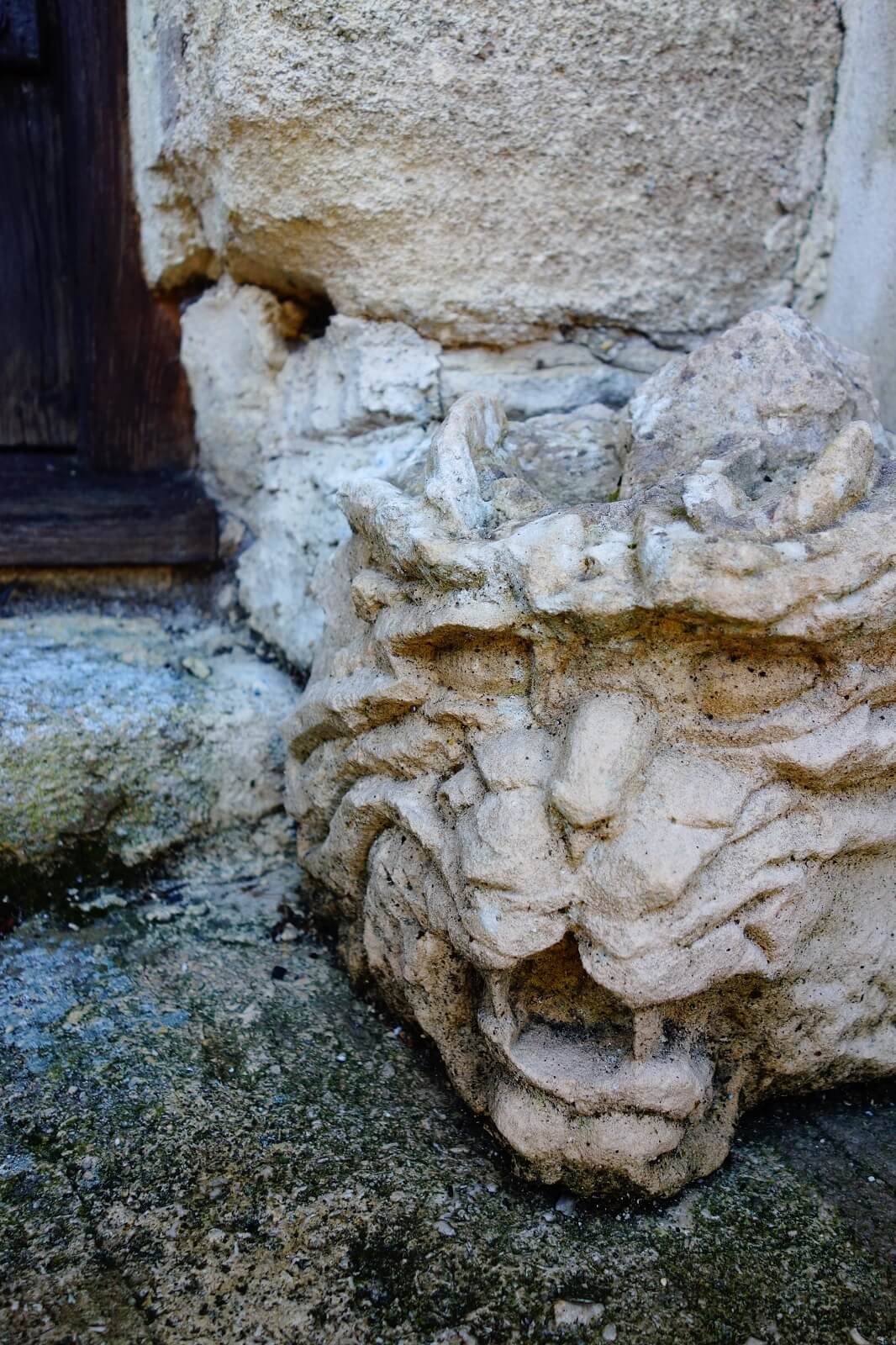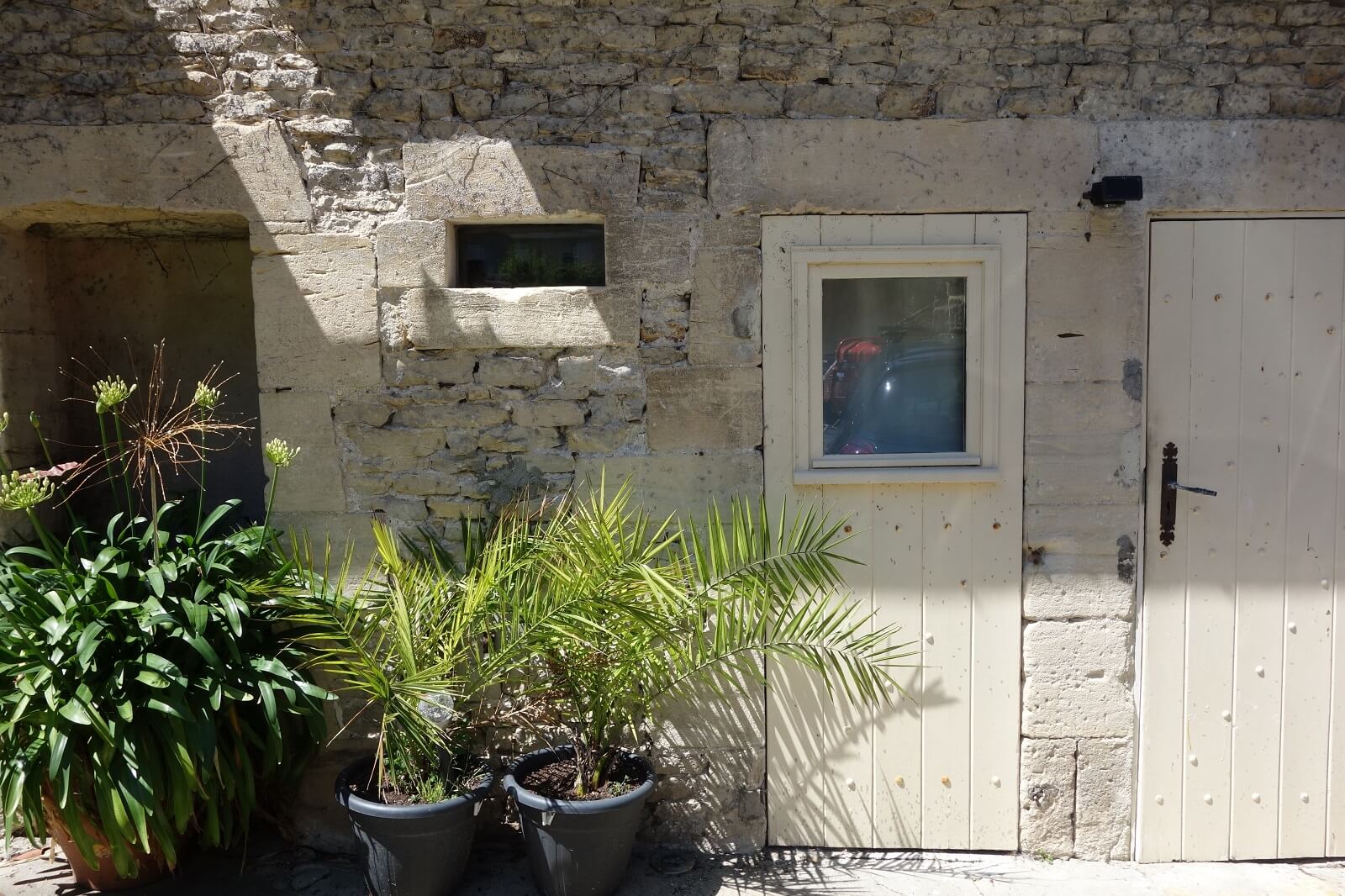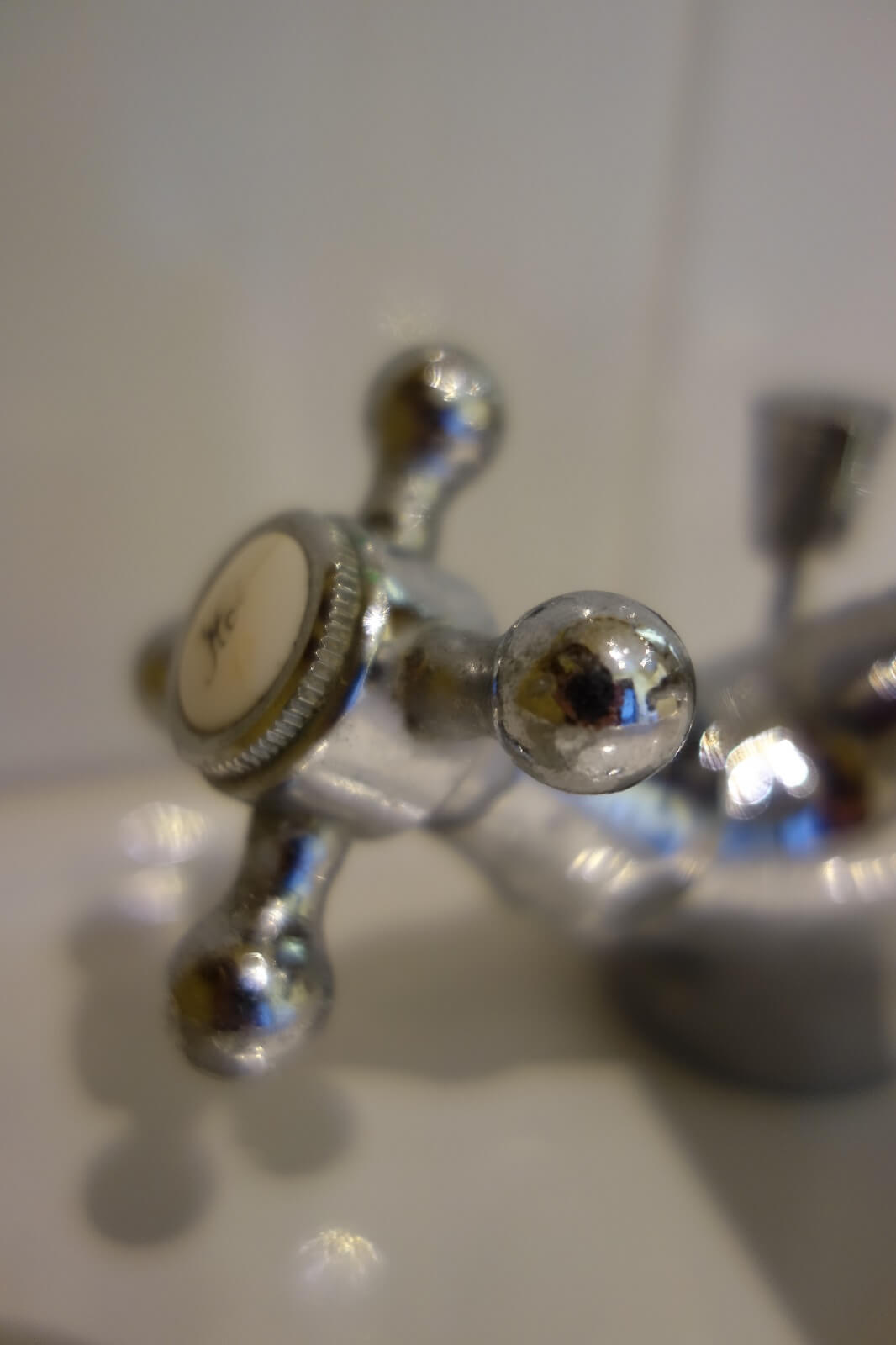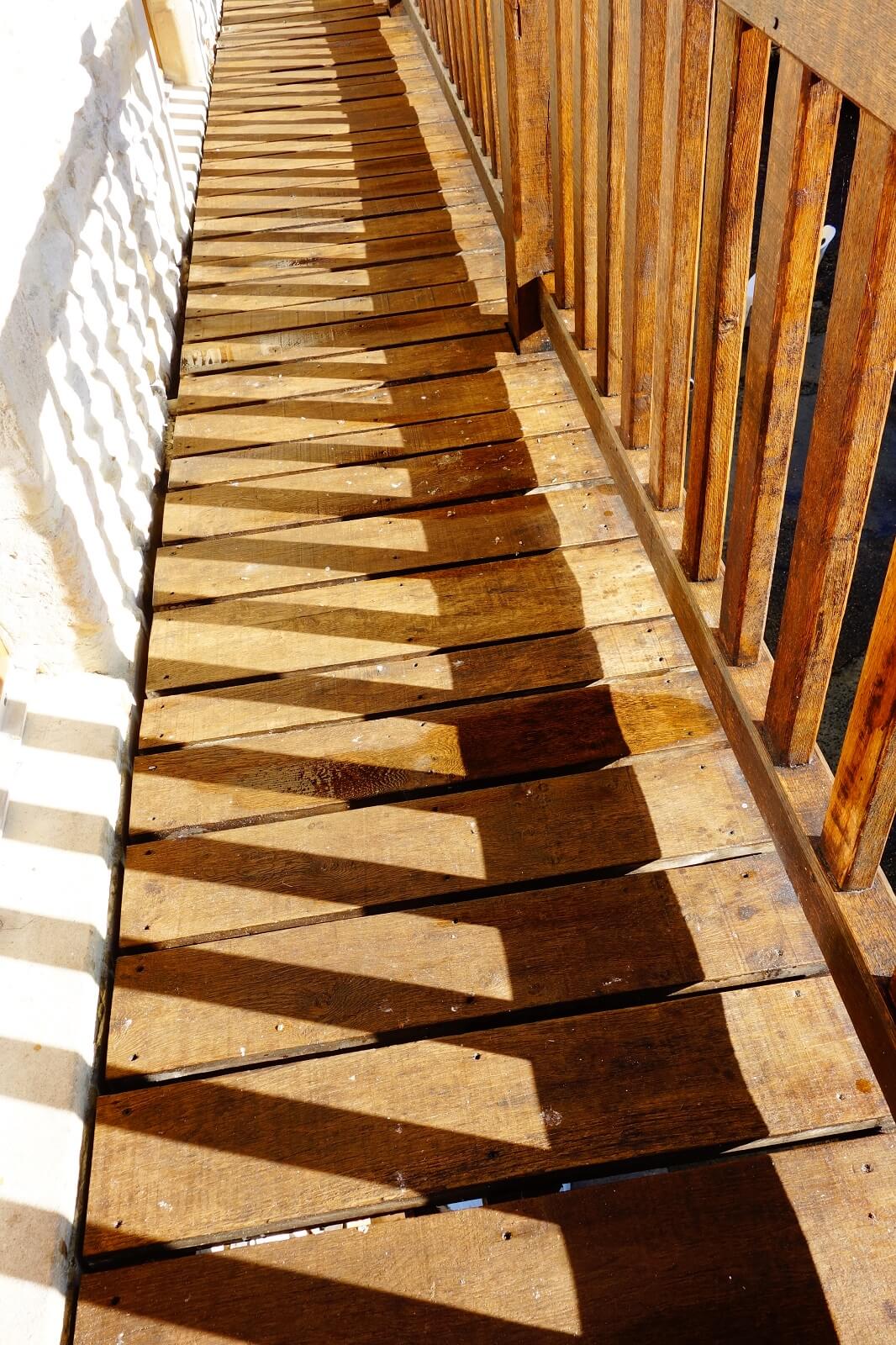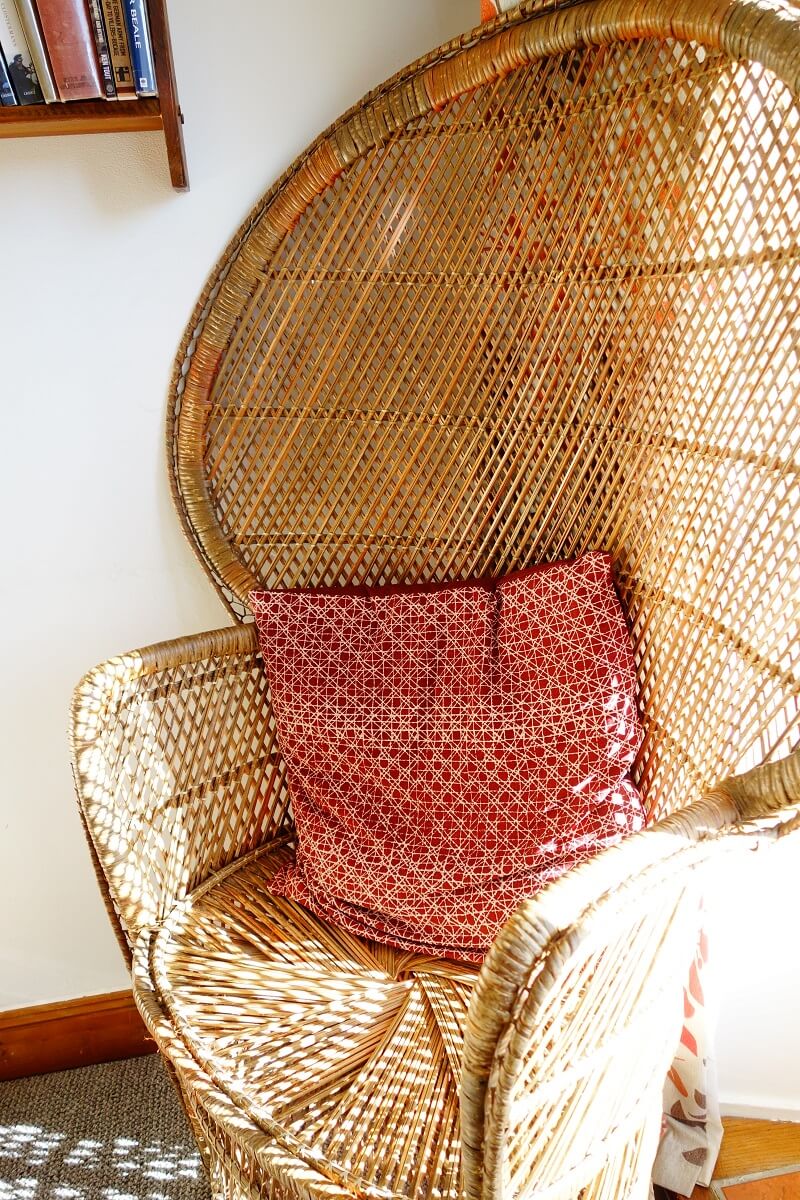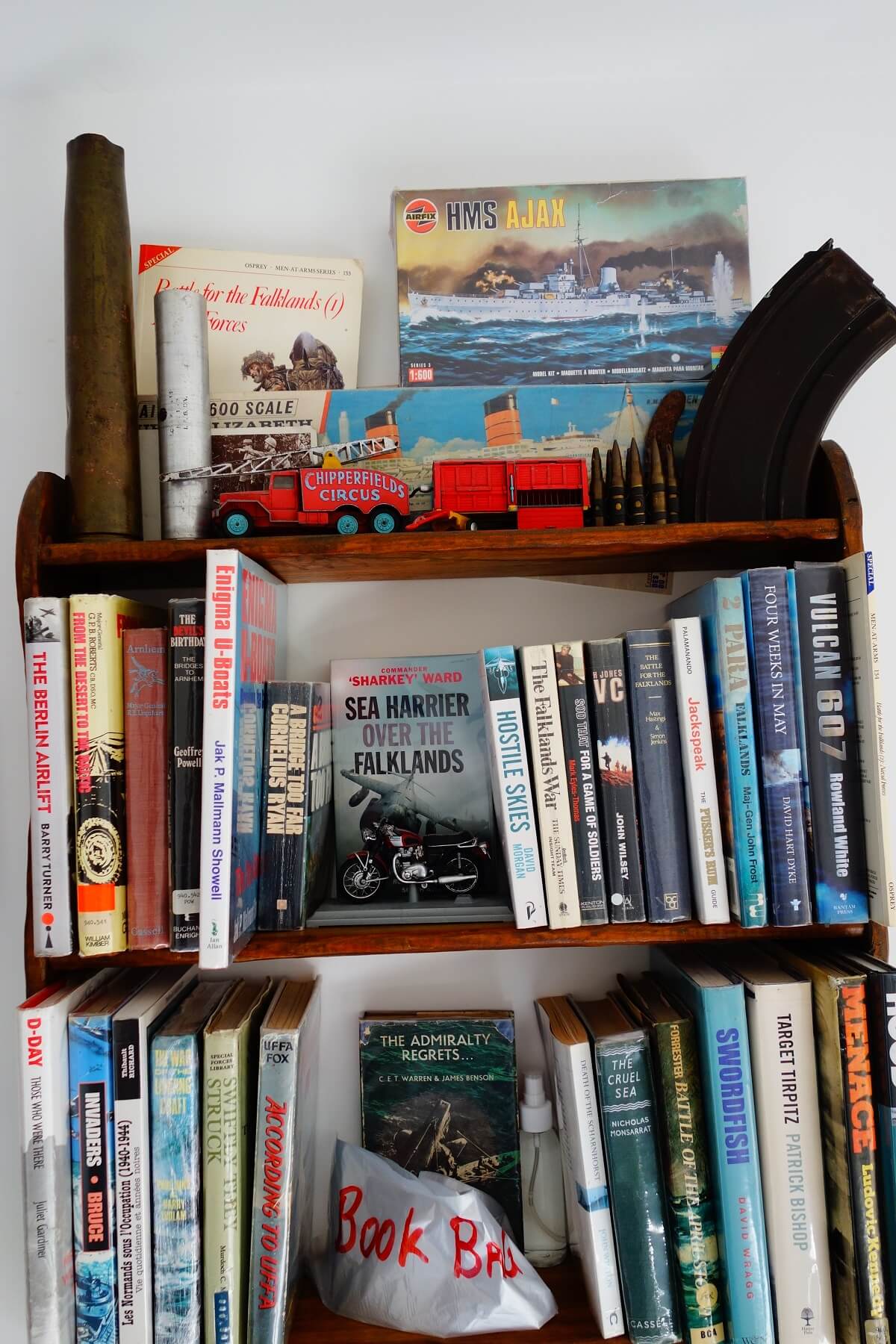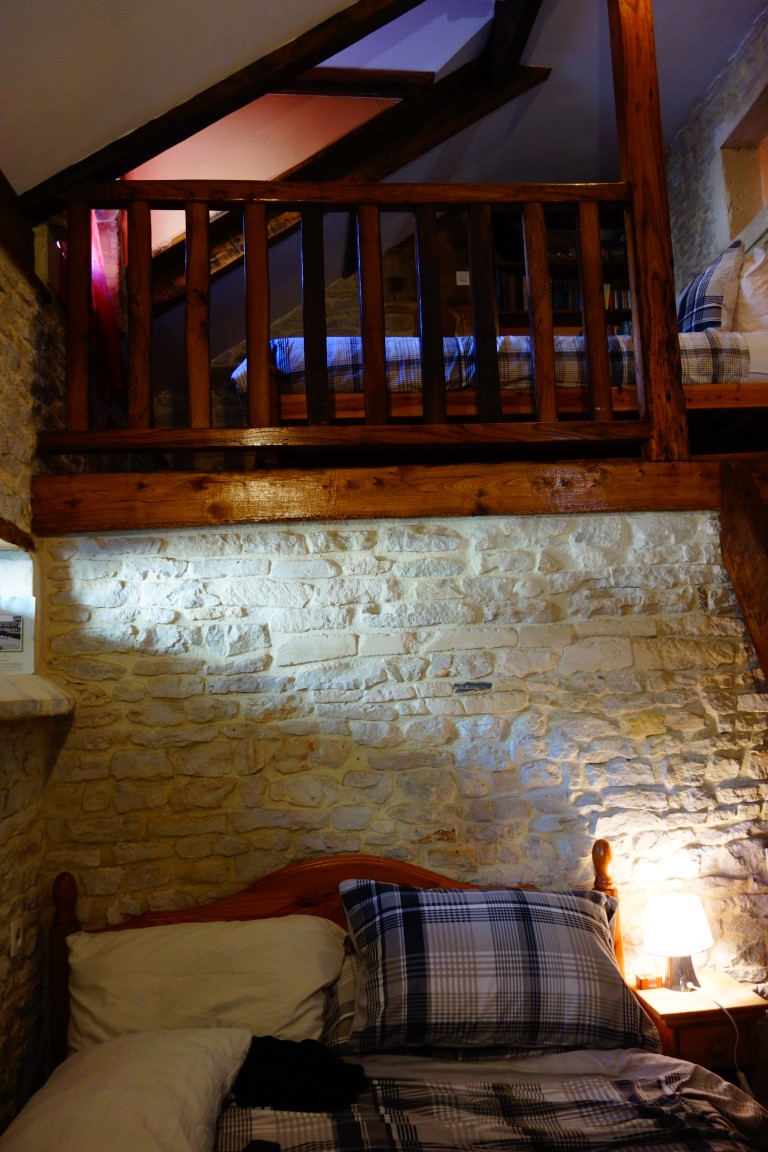 What's included
Continental breakfast

Free drinks in the guest fridge, help yourself

Free Wi-Fi everywhere on the property

Free teas and coffees and cakes and buns always floating around, free ice-creams too

Free walled gated courtyard parking in front of your room

Free BBQ and the use of our kitchen if needed
And if you think you will be arriving late, please let us know and we'll fix you something!
Options
Additional person (over 16's) : 25 €
Spare bed (#1 – #2 – #3) : 15 €
Pets (except giraffe) : 5 €
Call us directly for any request of a group booking !
Booking terms
We normally ask for a deposit of 30% of the total amount of your stay to book with us, non-refundable but transferable over 1 year. The balance will be payable on arrival or departure as you wish, and a receipt will be sent by email.
British Booking terms
Deposit is £30 per night/per room. Payment is at end of stay in Euros and the exchange rate for the deposit will be calculated at the day of the final bill.