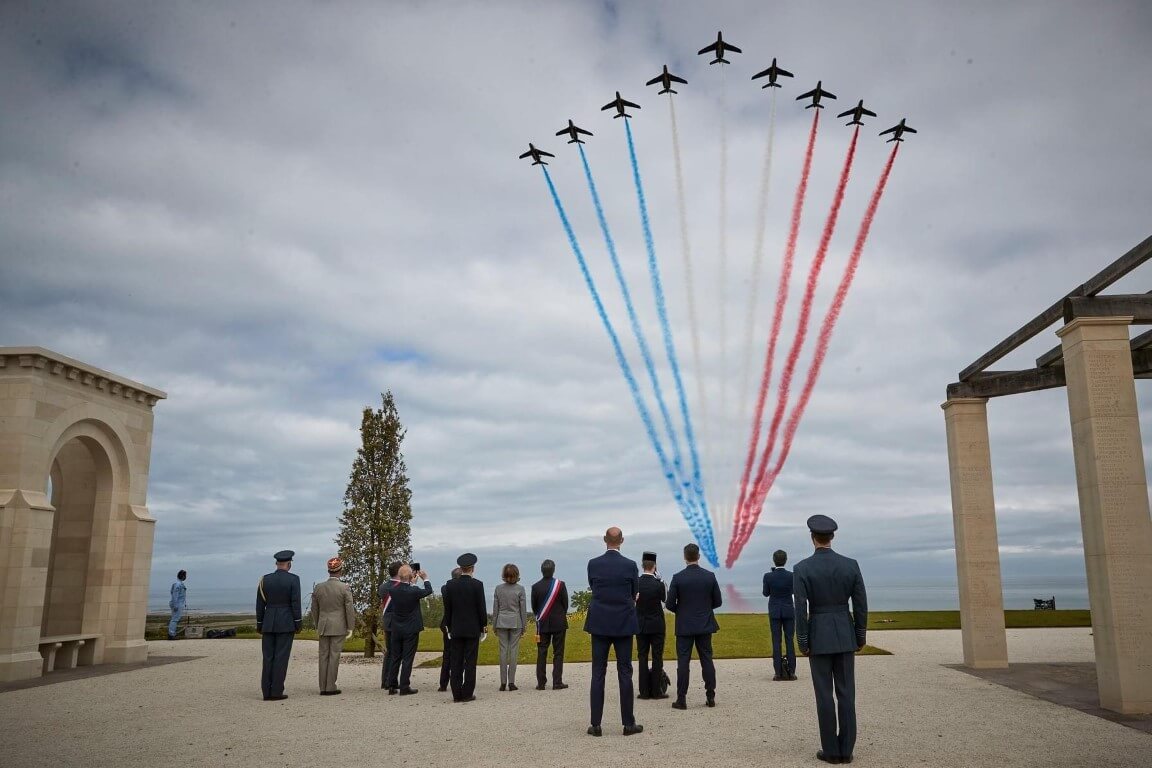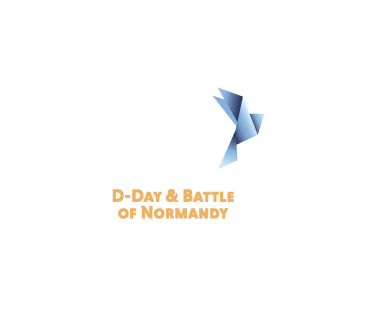 D-Day – 6th of June 1944
Arromanches Mulberry Harbour "Port Winston".
Central to the
D-Day Beaches
and the plan to liberate Europe, Arromanches has been a principal site for visits and commemorations ever since.

Visible in the bay and on the beach are elements of the famous Mulberry Harbour. 113 massive concrete blocks each up to 6 stories high and 7,000 tons in weight were floated across the channel and sunk in place to help enable stores, tanks, troops, and munitions to be unloaded at a rate of 10,000 tons per day – trucks coming off end of the floating roadways every 80 seconds.
A major new €10m Museum focuses on the logistics planning, engineering genius and sacrifice that led to that success of the landings.

The 2019 unveiling of the cliff-top Veterans' Memorial Garden created huge interest. The sunset aligns perfectly with the ghostly figures every evening – not to be missed.
The 360° Cinema presentation alongside is another absolute must-see. As guests describe it, "being in the film rather than just watching it!"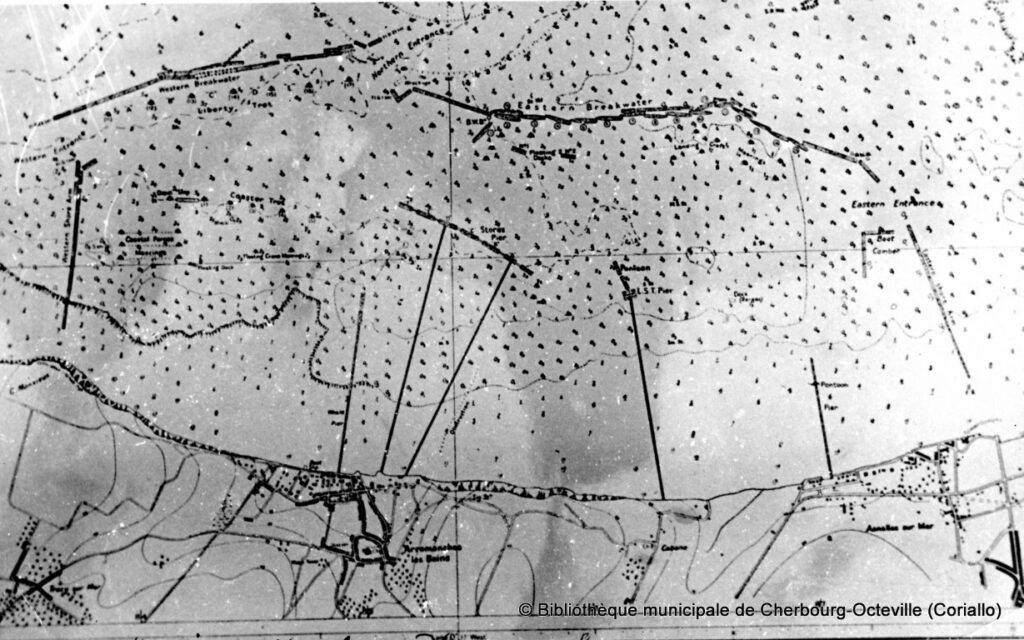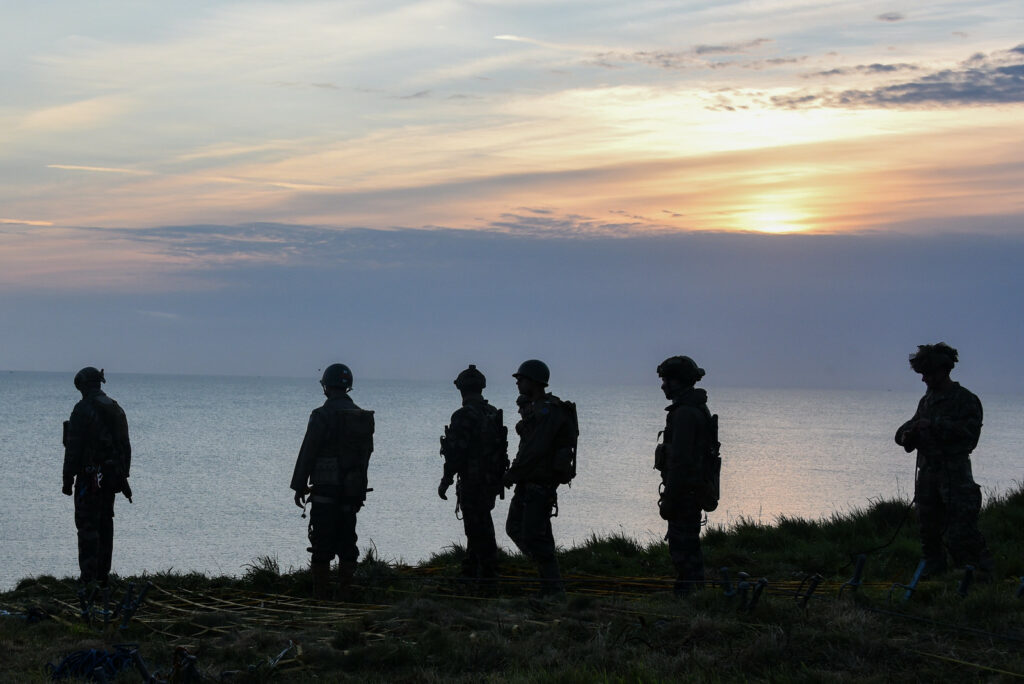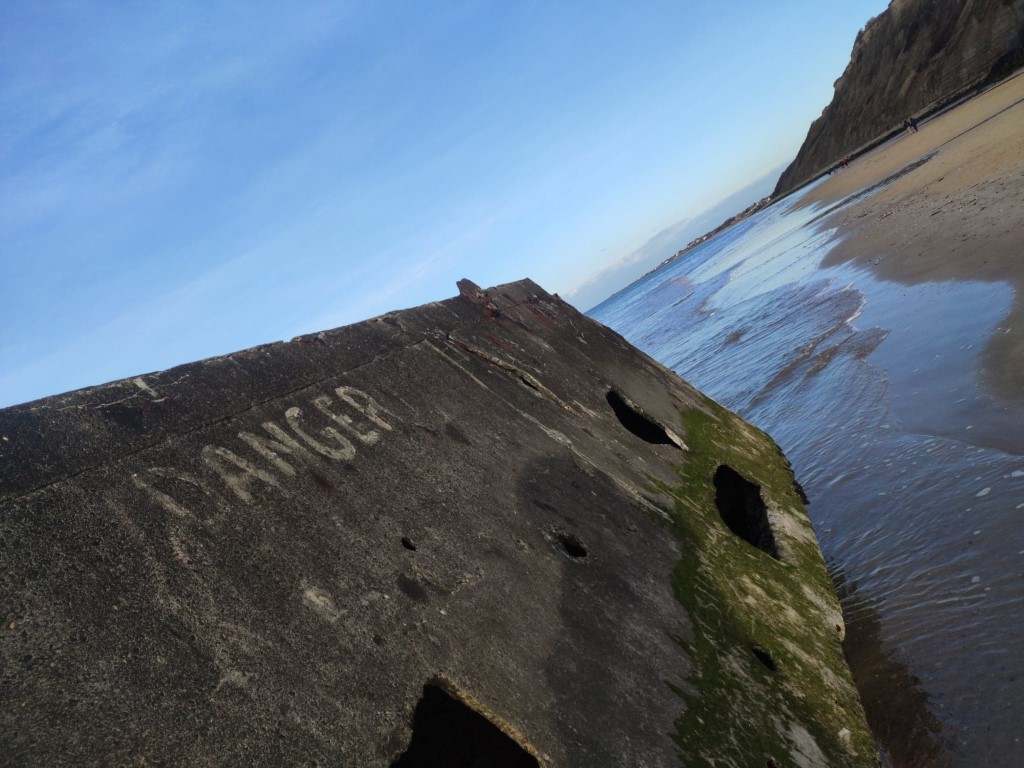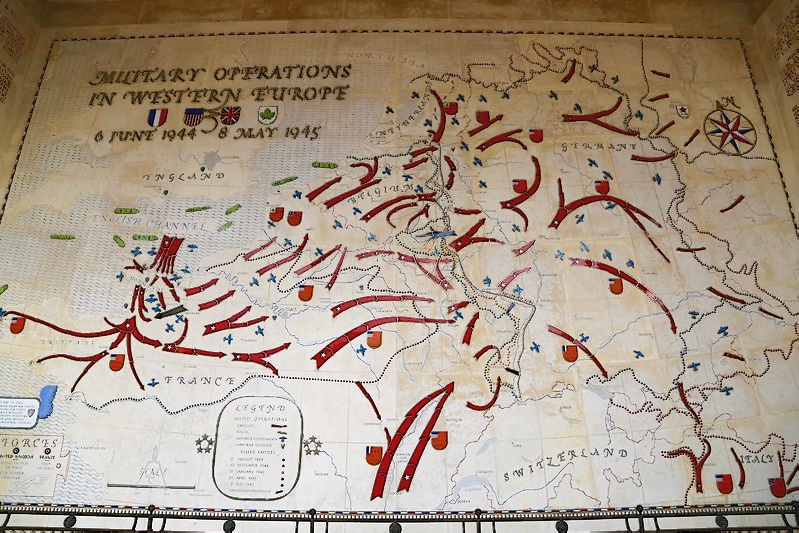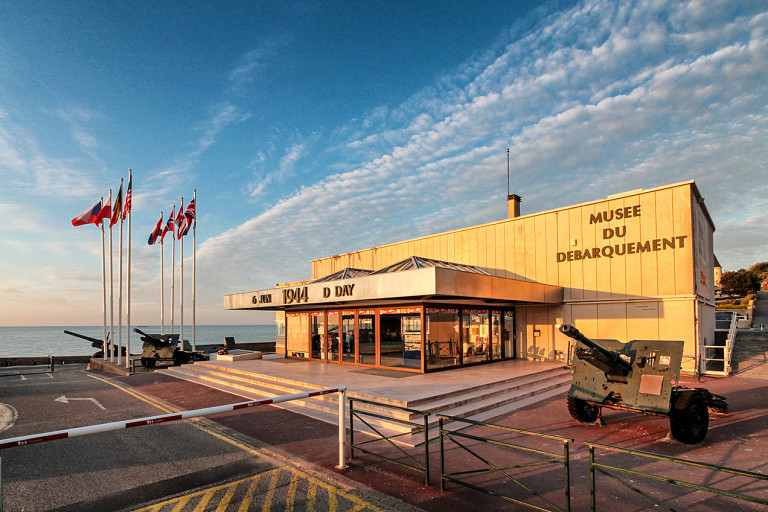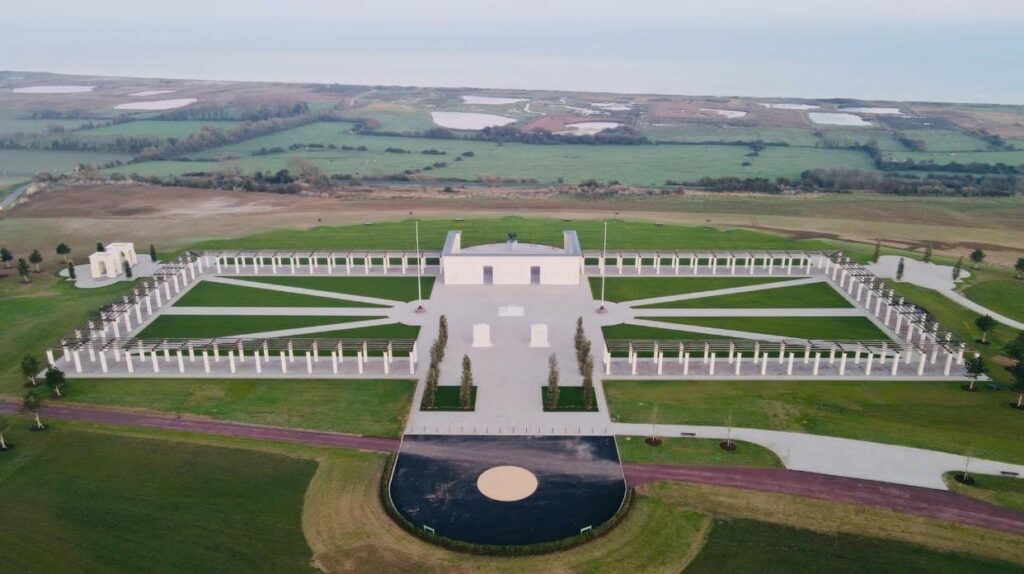 The British Normandy Memorial just 5 minutes east of Arromanches, honours the 22,442 personnel under British command who gave their lives during the 3 months of the battle of Normandy.

Pegasus Bridge, Juno Beach Centre, Bayeux Cemetery, St Mère Eglise, Overlord, D-Day Experience and Utah Beach museums are spread along the coast, the Private Ryan US Cemetery, the Longues Battery and Pointe du Hoc all make for interesting and often emotional visits.
We can point you to other, smaller sites and help you make the best of your time.
Something to See