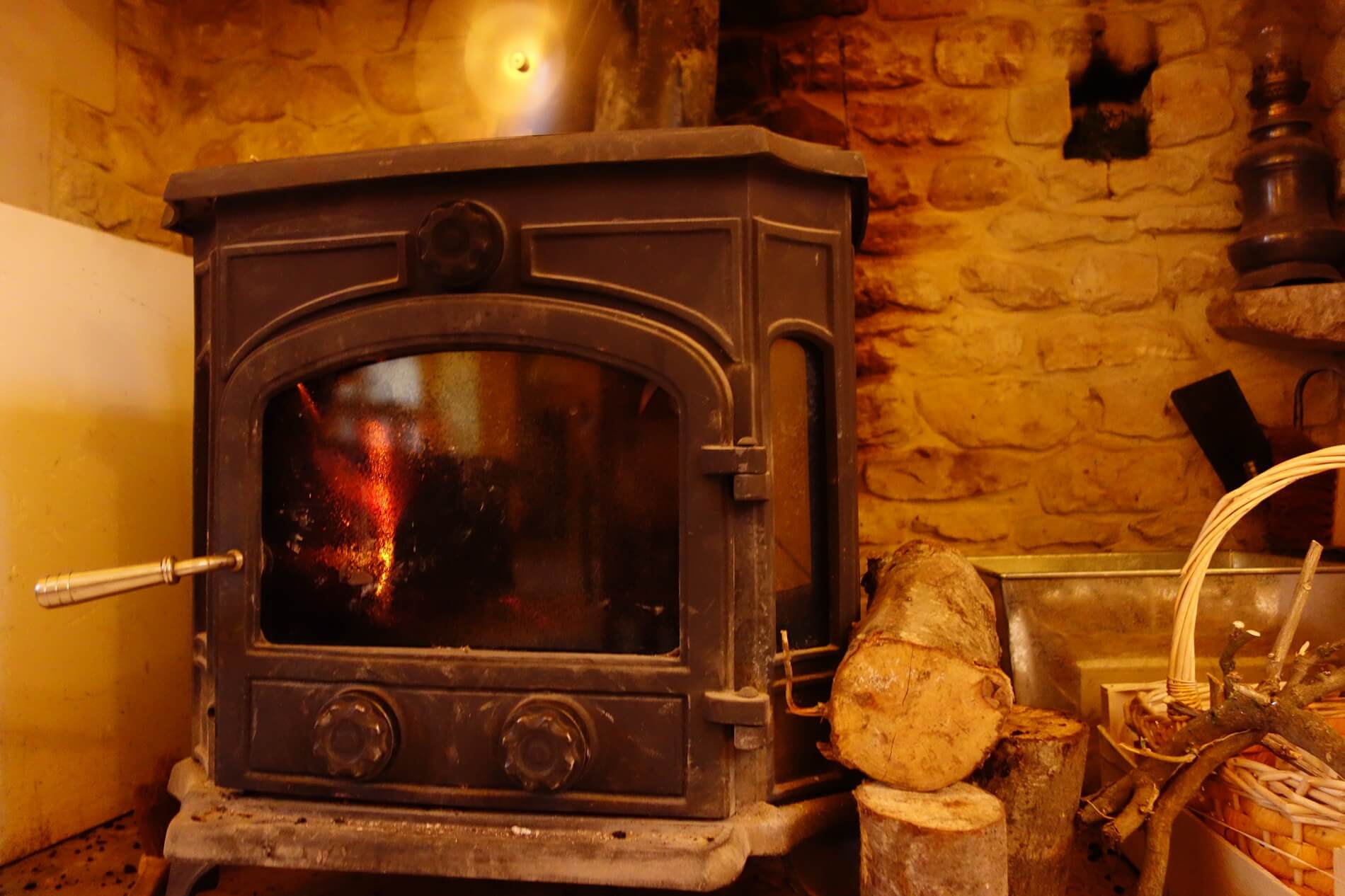 The Main House and the Guest Lounge
British hospitality.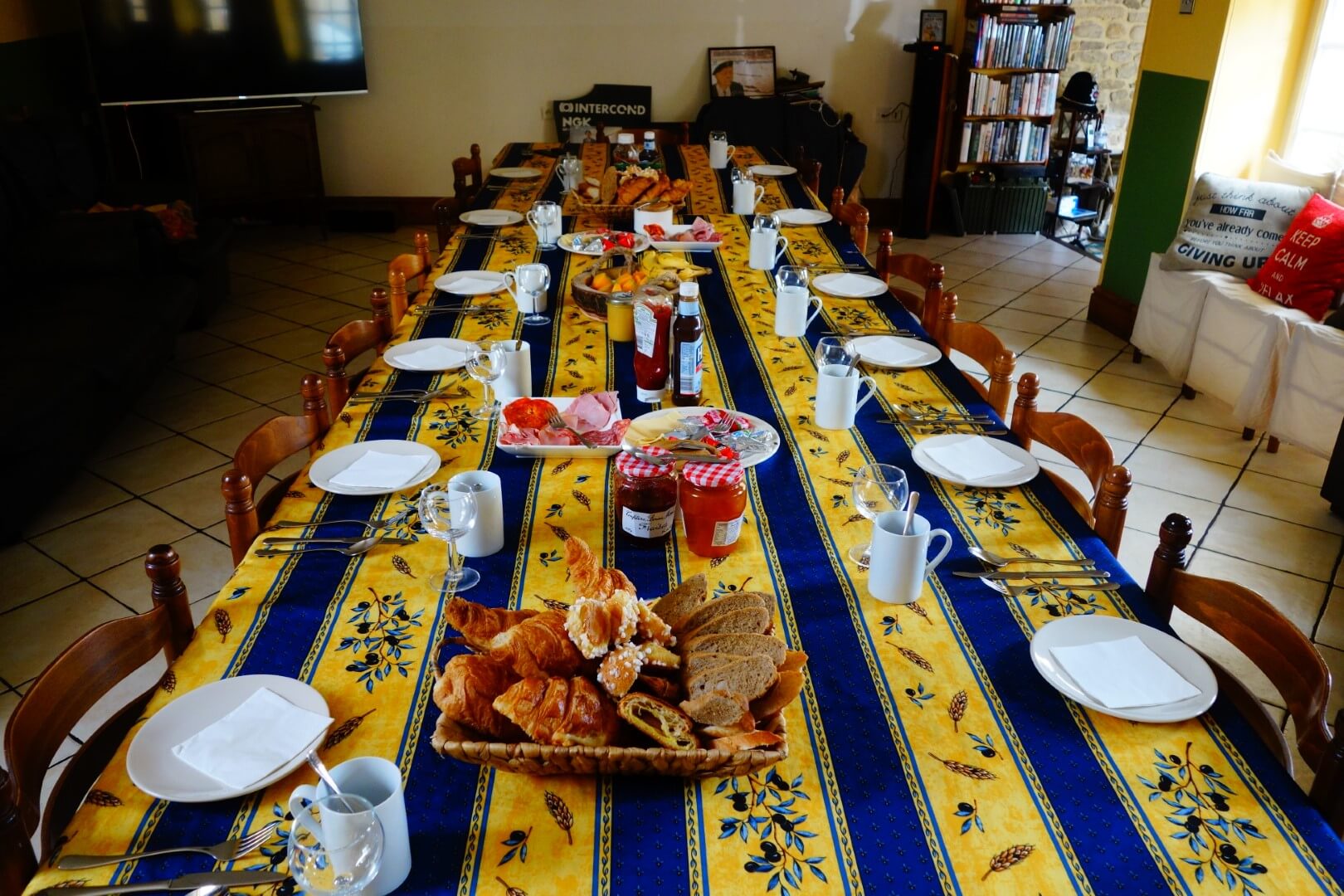 Spare a thought
for the modest little door
– kicked in by three German soldiers sheltering from the bombardment on the morning of 6th June 1944. The Georgian writing bureau is from the British Embassy Paris. The 200 yr old bakehouse with its huge 1m70 deep bread-oven once fed the village, the warm heart of Normandy Beach B&B.
The guest lounge and log-stove fireplace, built with the same white stone used by William the Conqueror to build the Tower of London, is topped off by a ship's timber dating back to the Napoleonic wars.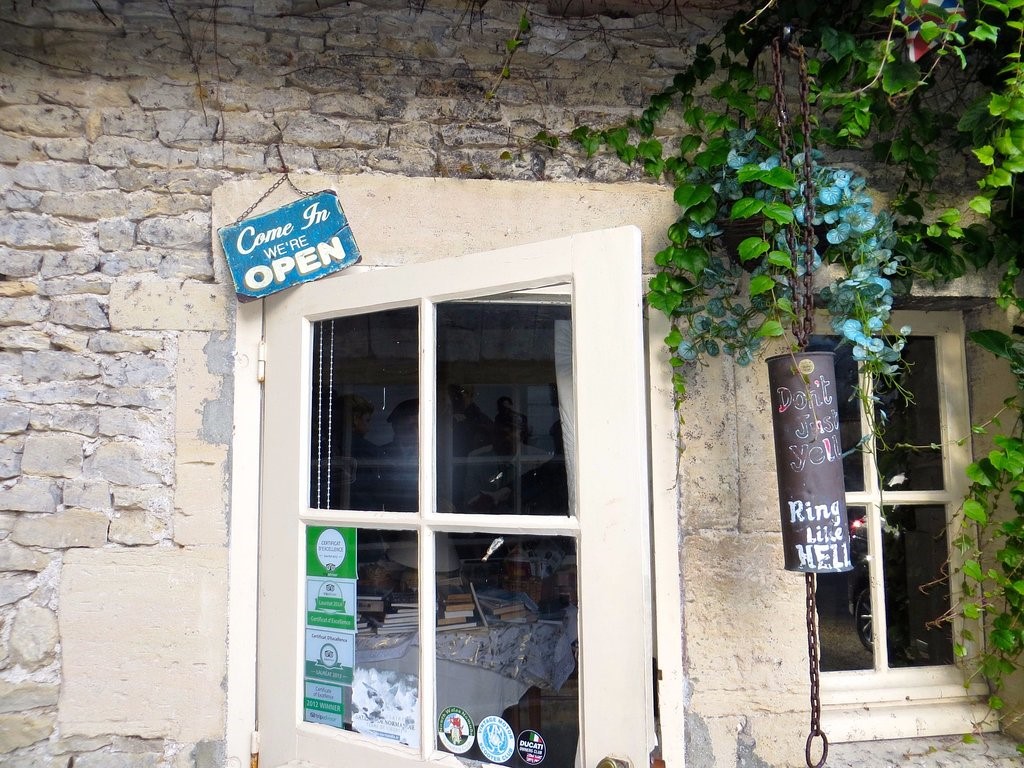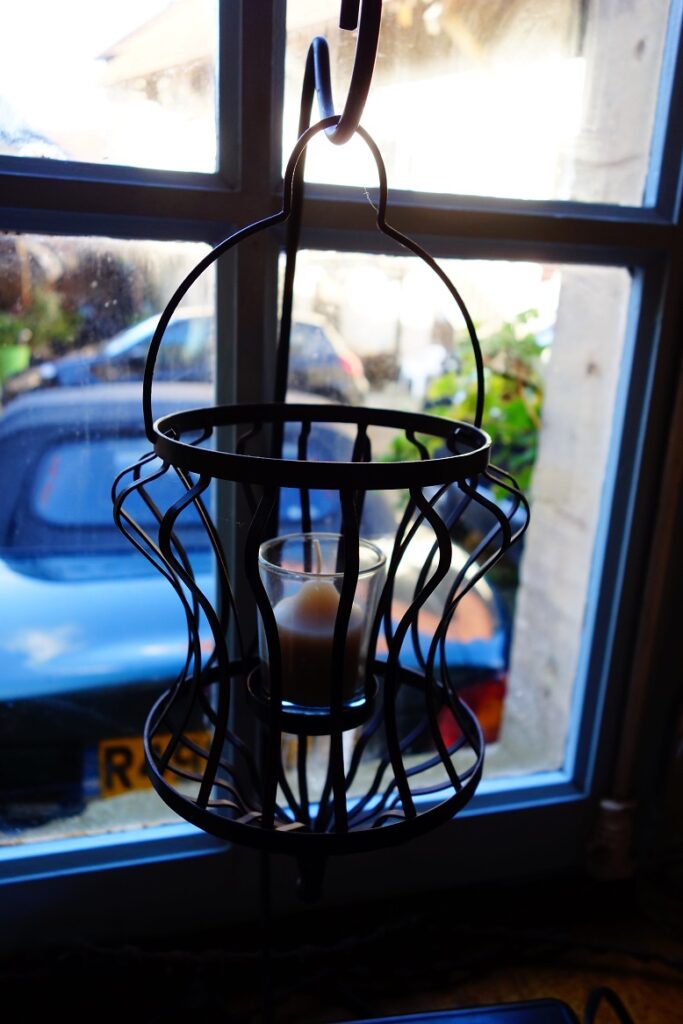 We do a bit of cooking ourselves in the evening, but why not take over our kitchen or make it an authentic crunchy baguette "cheese and wine soirée" with saucisson and pâté from the market?
And for later in the evening, there's Private Ryan, Band of Brothers, Battle of Britain, Bridge too Far or The Longest Day on the big-screen…
Best enjoyed watching flames flickering in a late-night glass of Calvados.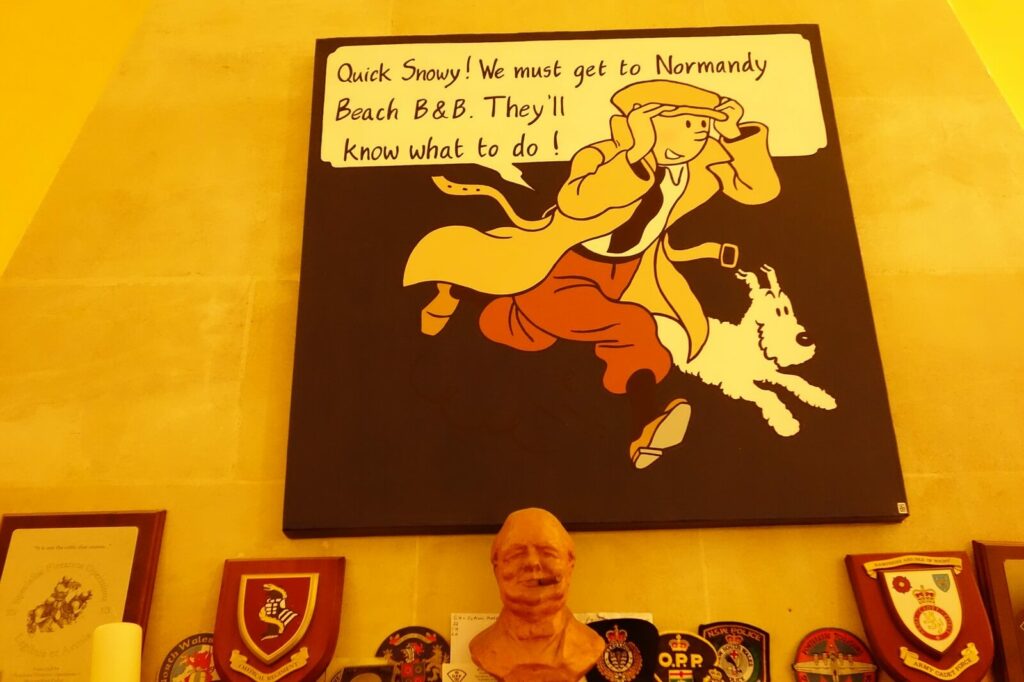 Tea, coffee, hot chocolate
Cereals
Fruit juices
Yogurts, Fresh seasonal fruit
Jams
Cheese, cold meats
Eggs to your liking
Fresh bread and goodies from our brilliant village bakery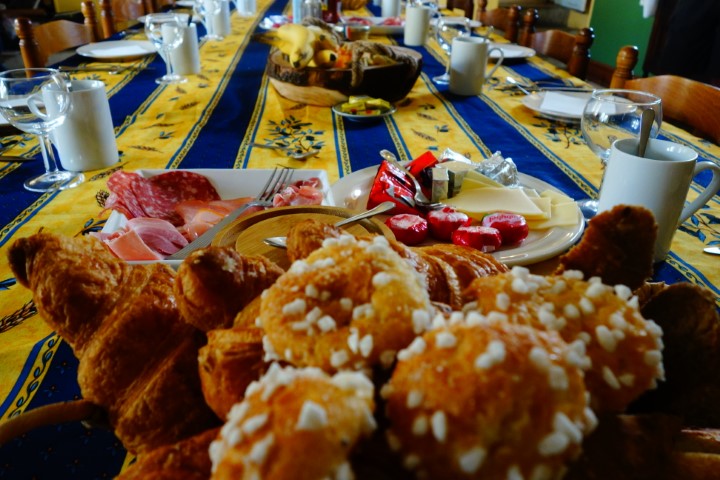 Our must-taste: Normandy Beach Porridge, made with milk and a spoon of honey, served on a bed of cream, cobwebbed with Tate & Lyle golden syrup, and sprinkled with 12yr old single malt to jump start your day!
Have a look