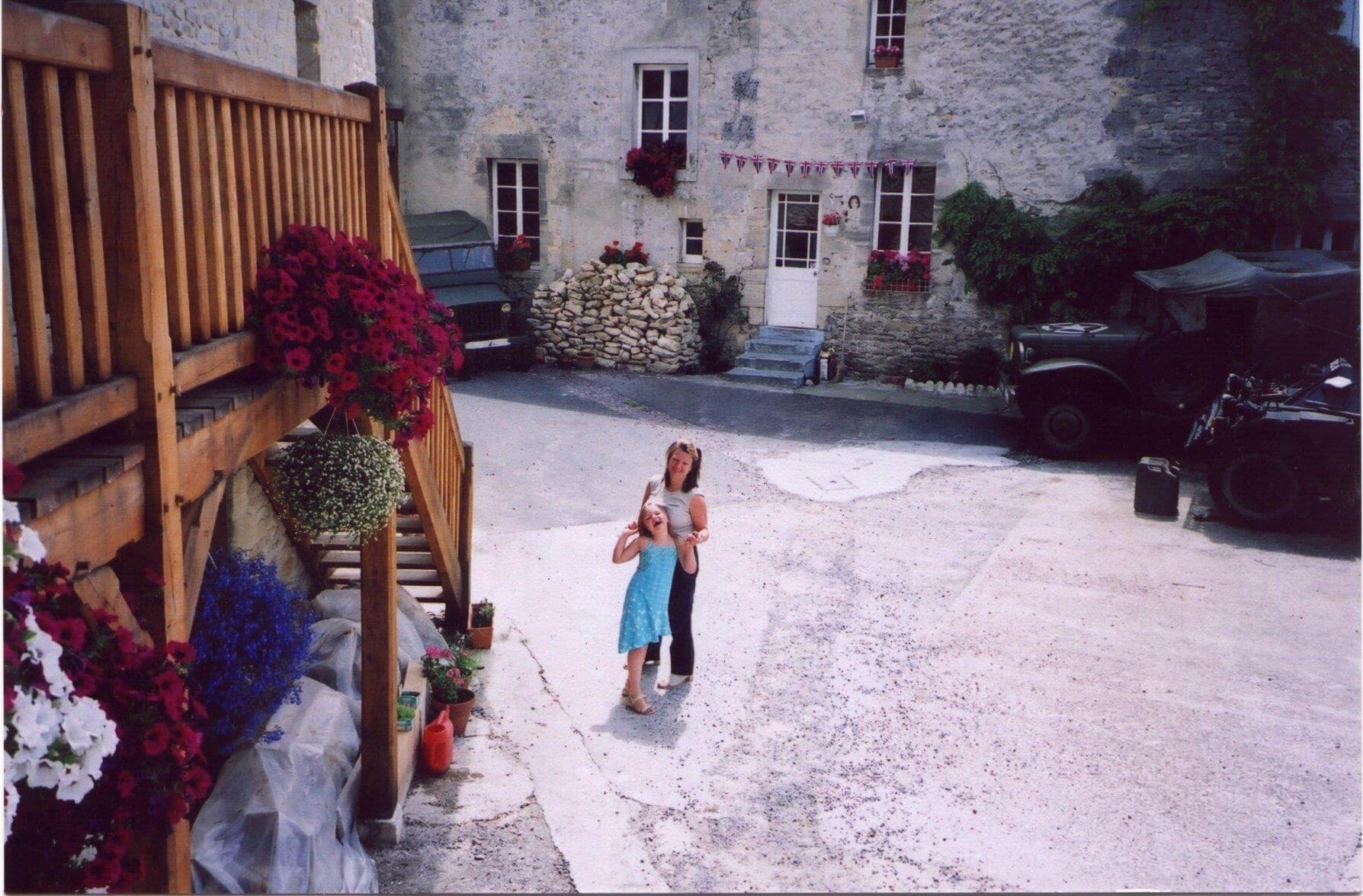 Welcome to Normandy Beach B&B
Not really a B&B, most guests seem to think of Normandy Beach somewhere between "Club-House" and staying at a "Mate's Place". Central to the D-Day Beaches and the Normandy countryside, we are the ideal base for your visit.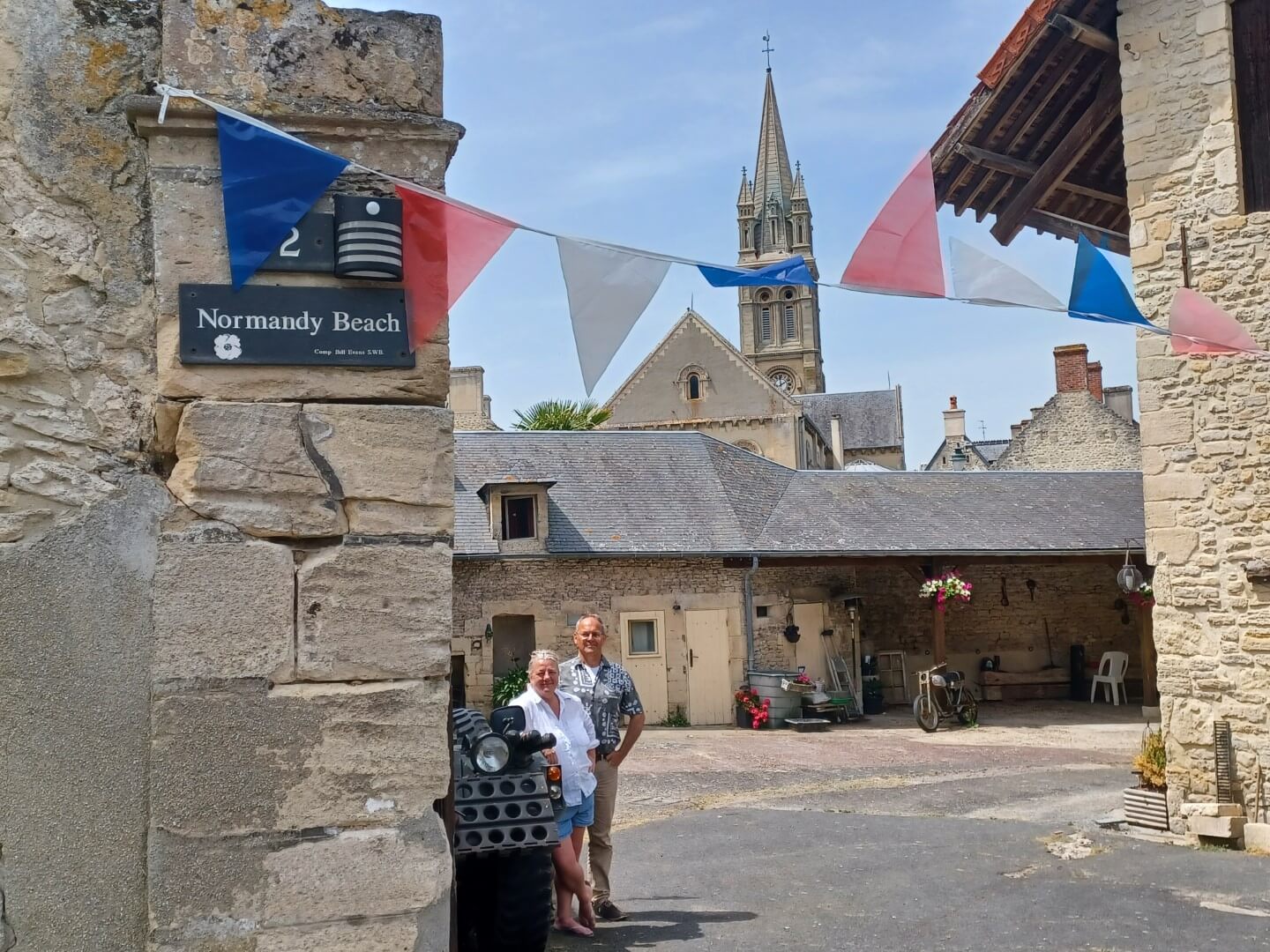 Over 20 years
we have become popular
with families, groups, and solo travelers – a favorite for Classic Cars, Classic and Touring bikes, Car Clubs, Scooter Clubs, divers, paragliders, electric and classic cyclists.
Don't be surprised to find a 1950's Daimler Armored Car guarding the entrance to our secure, walled, gated courtyard parking, with its purpose built oak framed, Italian slated, floodlit bike sheds, kitted out with compressors, tools and lubes to help keep you on the road.
Our rooms are equally distinctive. Each gently themed towards the history and the spirit of adventure -1950's Race Cars, Battleships and Sailboats, the Fighter Pilot Biggles, the Age of the Airship, and the unique "Bread Oven Room", each filled with books and bits to shake and stir your spirits.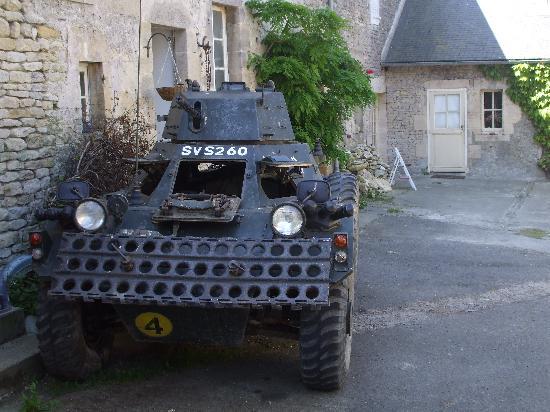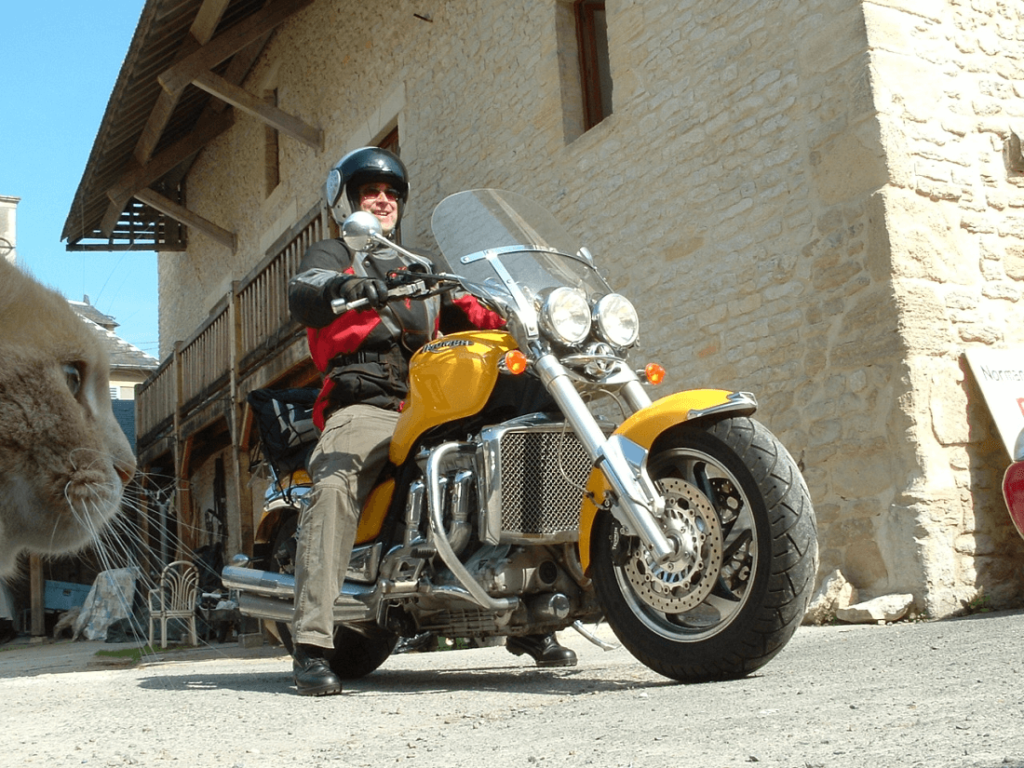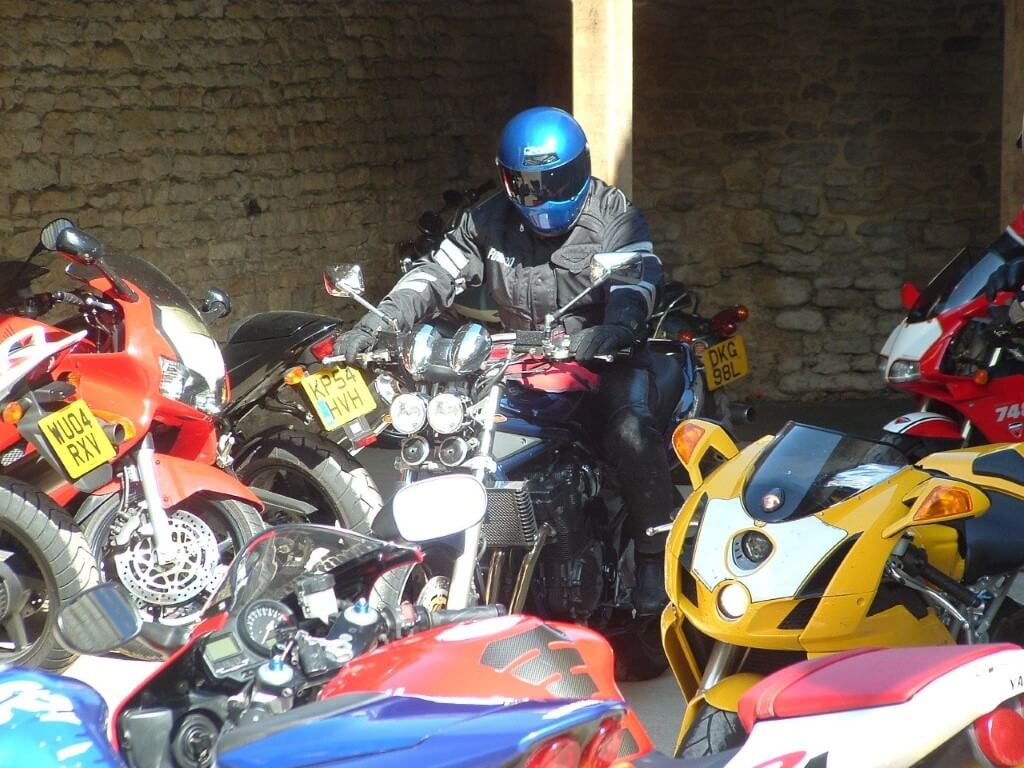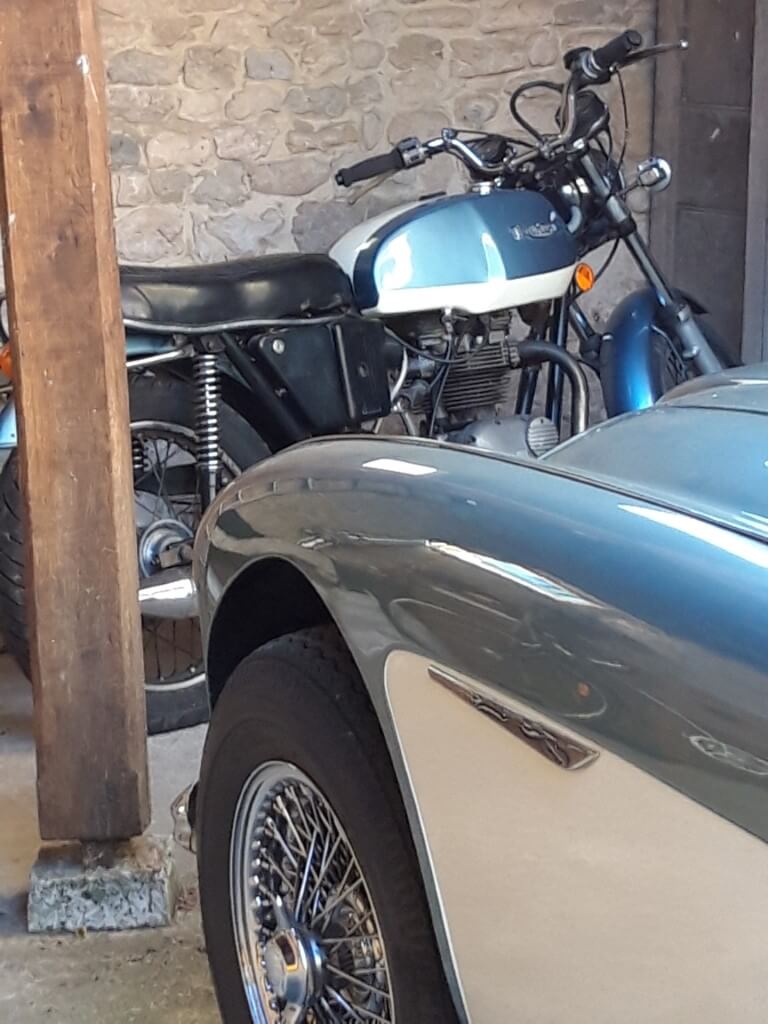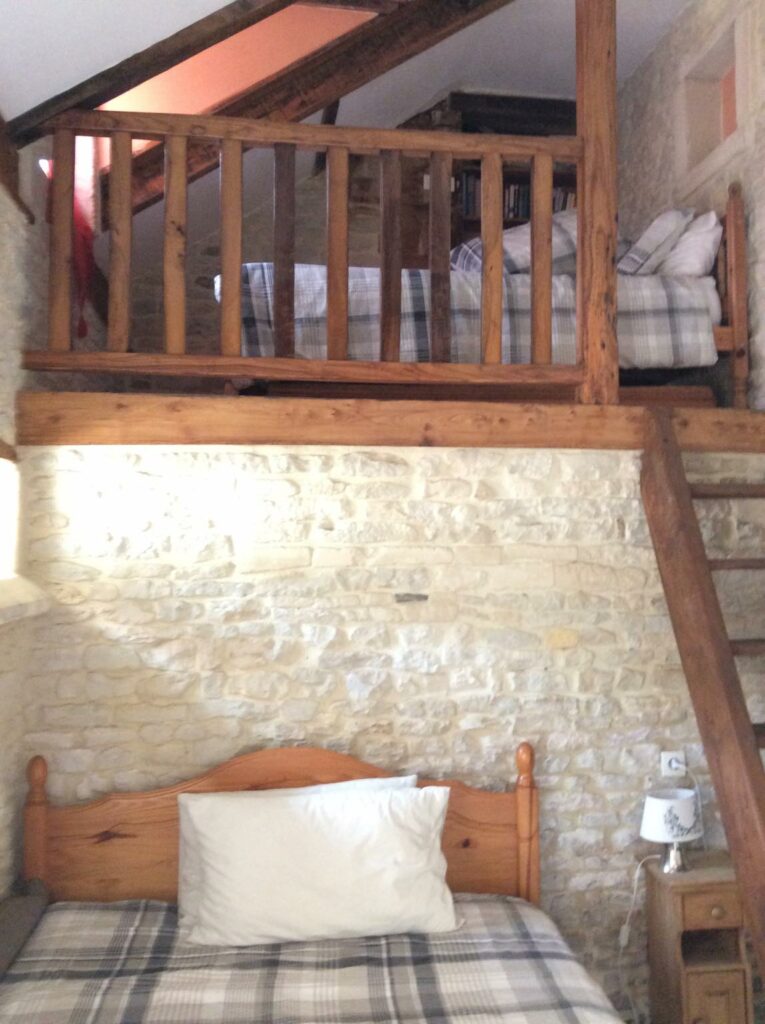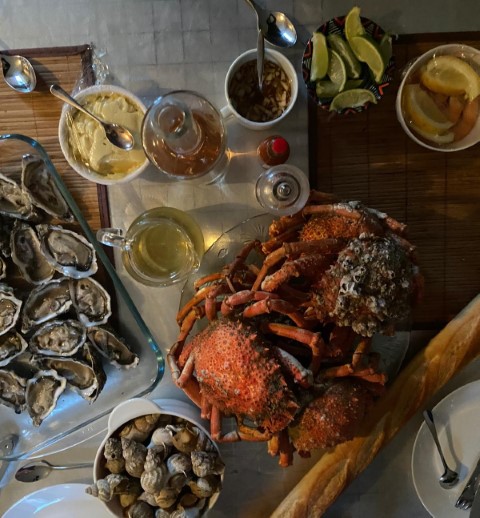 Breakfast is
in our guest lounge,
with a mix of continental delights and fresh croissants and amazing bread from our village bakers – a perfect moment to discuss the day's plans. If you see something in a local market that you fancy – bring it back and you can BBQ or use our kitchen. We'll help with the prep.
Spider crabs, oysters, St Jacques Scallops and beautiful fresh fish – easily available, we can help prep those too, or just head out to one or other of several excellent restaurants in the village or close by. Remember days raking up cockles on summer holidays as a child? You can pull up plenty using a just spaghetti spoon…
In other words, make yourself at home!
Visit
On your way ?