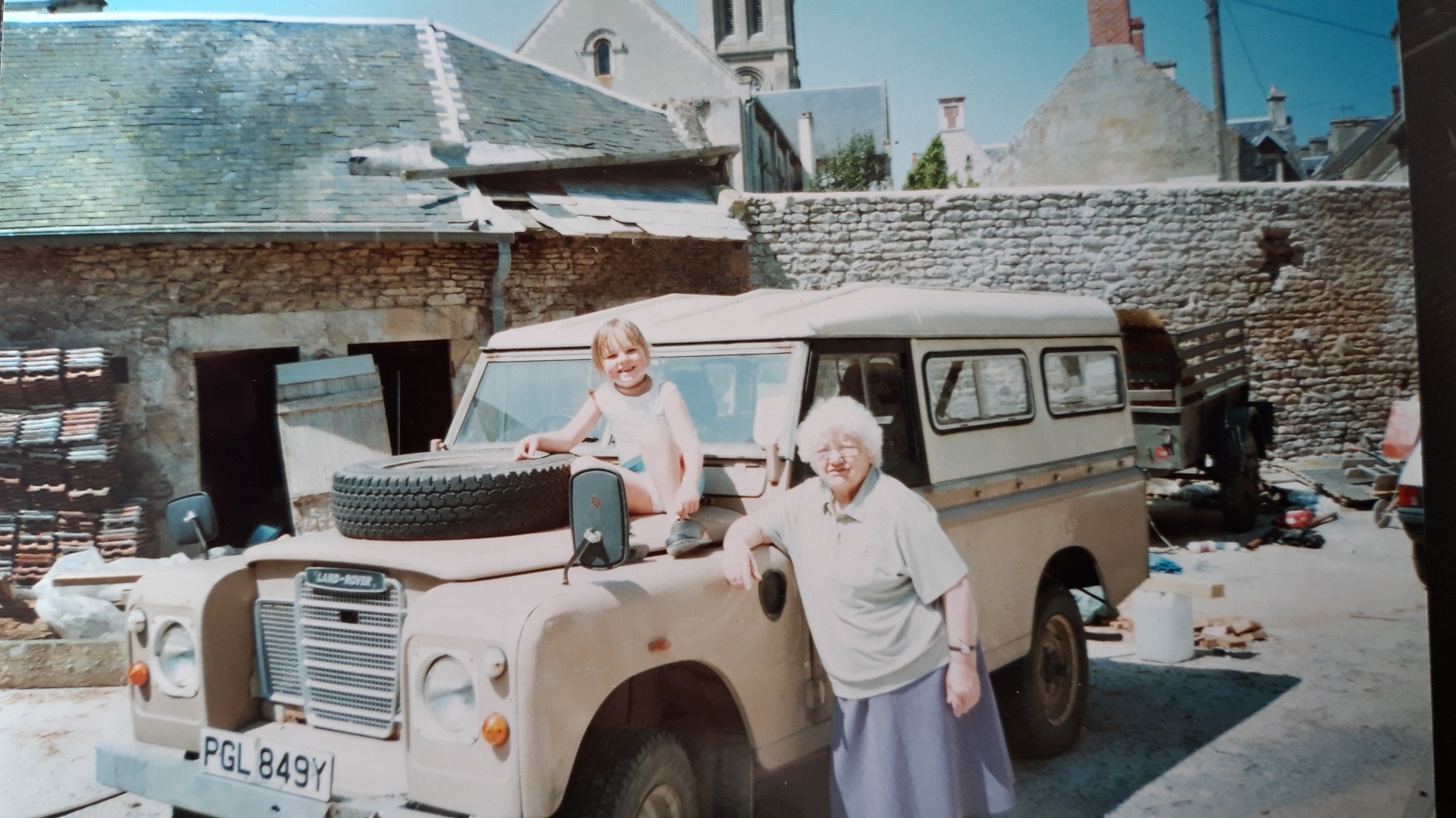 Welcome to Normandy Beach Arromanches !
Love at first sight. With France. With Arromanches.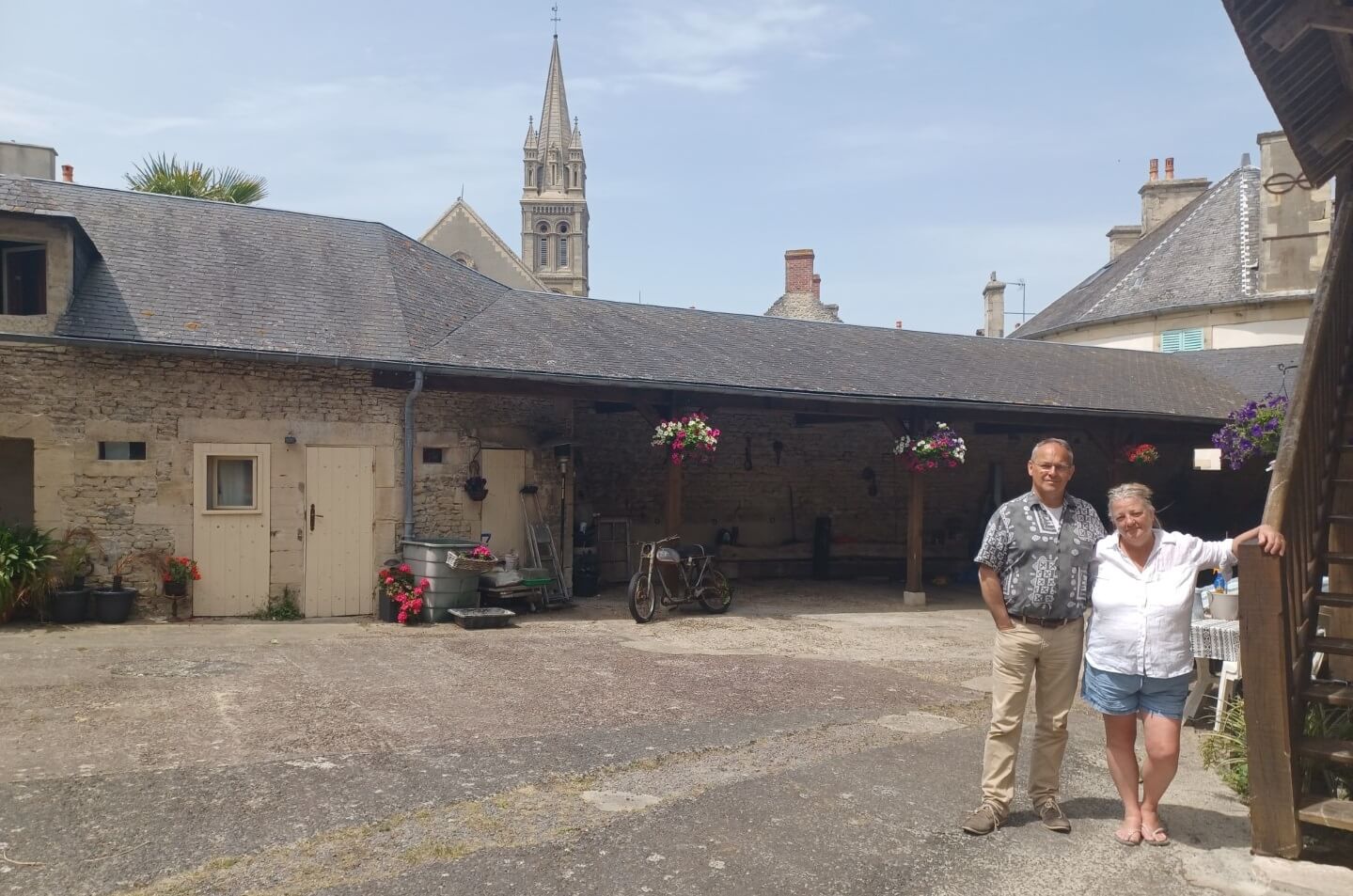 Fascinated by
things foreign
and especially Monaco's yachts, Grand Prix beaches and fast cars (which I could only dream of), in the early 1980's I tricked my dreamed-to-be-wife Karen into a naughty student French weekend away, in my entirely unreliable Fiat 850 Sports Coupé. Astonishingly, the thing got us there and back, which I took as a sign from higher deities.
Having been seduced by Honfleur and Quiberon, and indeed my wife, we decided to drive her 1956's Morris Minor split-screen convertible community nurse company car all the way to Monaco and found ourselves on the Grand Prix circuit the morning-after the race.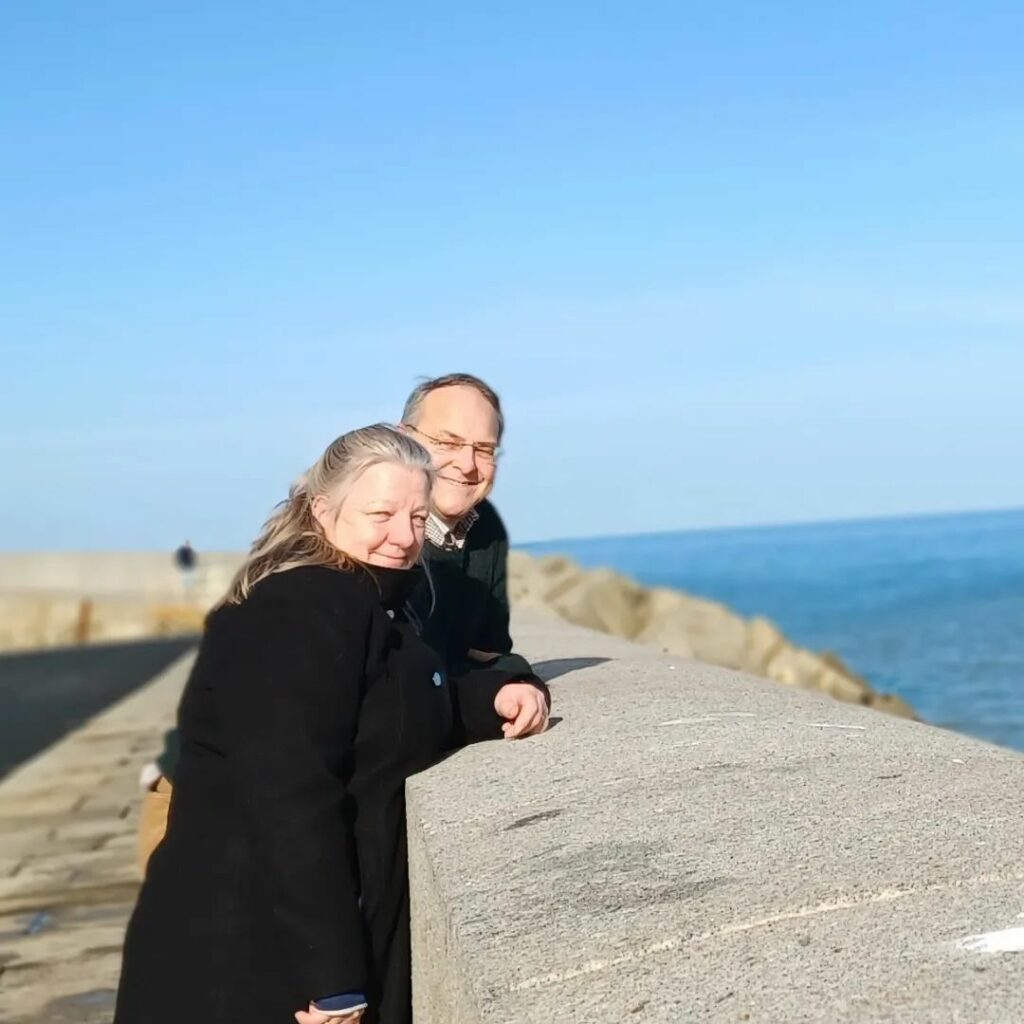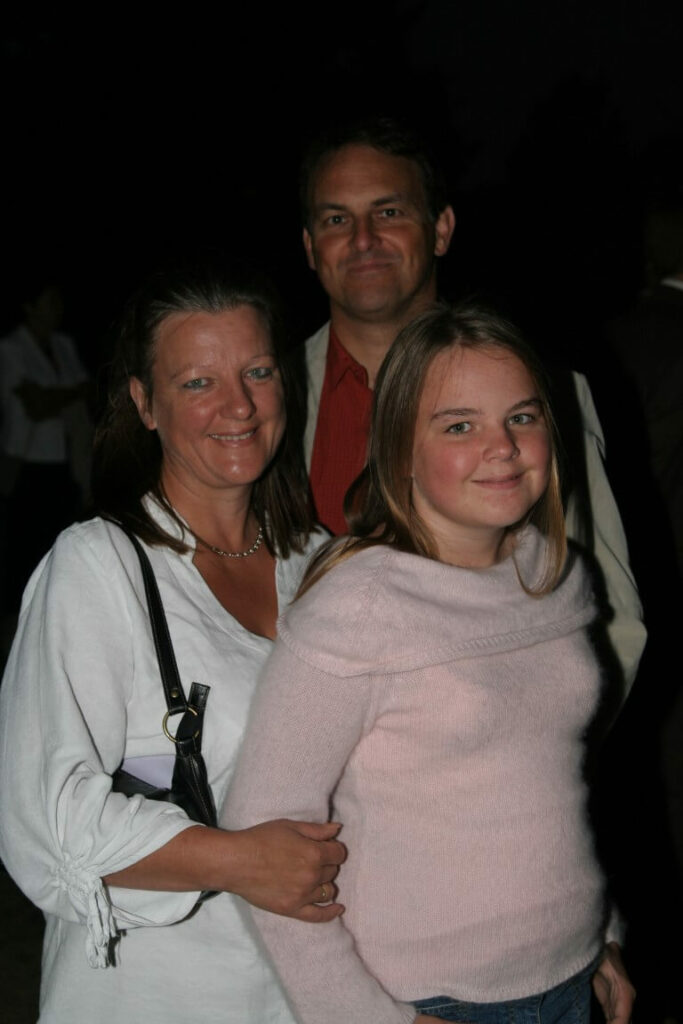 With this "experience"
of France and being the only person at work who could order a coffee and a croissant in French, I soon ended up as the Project Manager transferring production back to UK from a French factory just outside Paris. Vendor appraisals sent me all over France and my wife and I then started coming over for weekend breaks to Normandy, somehow always ending up in the village of Arromanches-les-Bains…
A daughter appeared on the scene, and dreams of a French holiday home were shelved as priorities shifted towards prams and Disney videos, but the seed was sown. As daughter approached 5yr old, we started seriously considering the benefits of a move to France that might open new horizons for our little darling.
Have a look
We started looking, and one day by chance on a viewing trip, walked past an empty crumbling old farmhouse apparently in ruins and seemingly just sold, but possibly still up for sale… Where else than in Arromanches!
Dating back to sometime around 1809, the place seemed to say – "You've taken your time, haven't you?" Crazy as it sounds – it really was talking to us.
What a project – no money, no experience of painting a window frame, let alone rebuilding a 200yr old farmhouse, what could possibly go wrong?
And so, we did that Brit thing of starting a bed and breakfast… in a ruined house with no electric, water running down the walls, and most of our roof sitting in next door's garden. 22 years later, we are still here, daughter's horizons well and truly widened, hundreds of wonderful guests that have proved to be the best friends anyone could ask for.
Welcome to Normandy Beach Arromanches – your story starts here…
Adrian & Karen