Testimonial WordPress Block comes with a ready-made layout for featuring admin-created testimonials.
"Les hôtes parfaits"
Je viens de rentrer de mon premier voyage en Normandie, je dois dire que ce fut une expérience fantastique du début à la fin. A notre arrivée au B&B, nous avons été accueillis avec le sourire et des boissons fraîches, quoi de mieux ? cela a continué tout au long de notre séjour de 3 nuits complété par de superbes repas au petit déjeuner et le soir. Les granges magnifiquement converties…

Lire l'avis sur TripAdvisor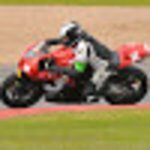 I'm happy with the result! We managed to run a startup app for connecting businesses with medical experts in order to streamline their communication.