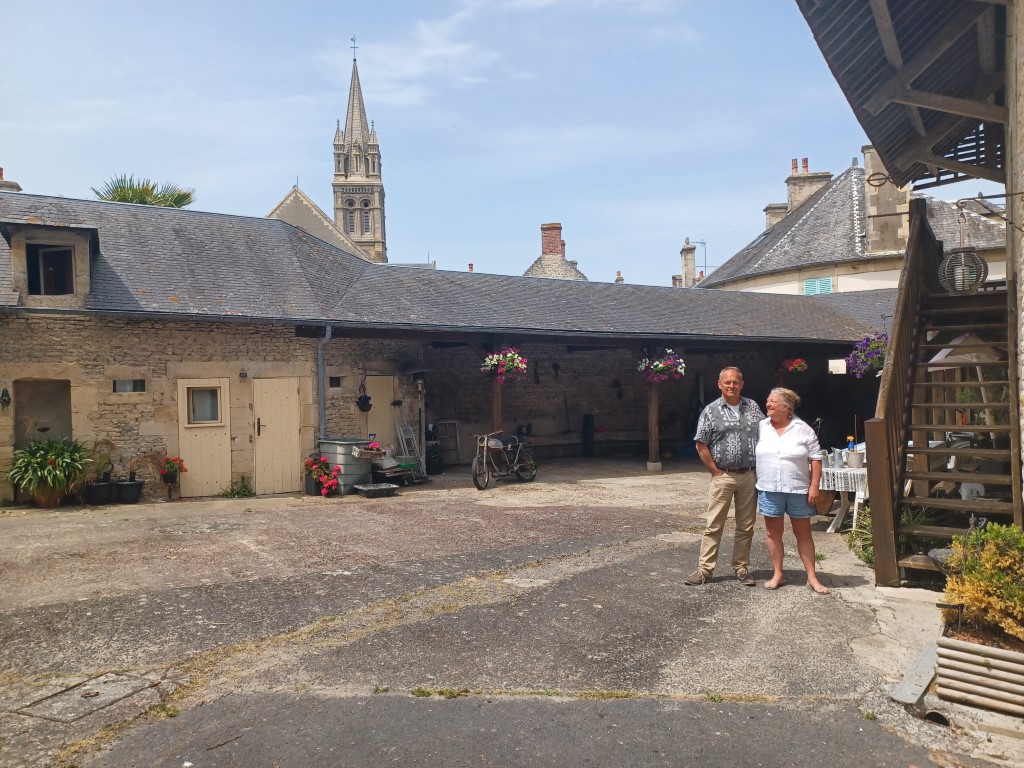 Petits mots des clients et galerie photos
Galerie Photos Ces mots qui nous touchent
A little Gem! We stummbled across this little gem by accident just being in the right place at the right time. The B&B is owned by an English couple Karen and Adrian. Spotless accommodation with en-suite facilities and a warm cozy feel. Off road parking for cars and covered parking for bikes. Our hosts were magnificent and nothing was to much trouble. We were immediately offered an ice cold beer and they just kept coming all evening!Adrian is a walking font of knowledge I doubt you'd find better. Karen's breakfast was a thing of beauty with the choice of continental or full english (or both)Ours was a flying visit, but we will be back for sure!!
A 5 minutes de la plage , au calme , Parking ... Un super Endroit .Nous avons adoré ...Nous reviendrrons trés vite .Merci encore pour votre accueil Karen .A bientôt de vous recevoir chez nous en Vendée dans notre gite "Au fil du temps" saint Urbain ...
TOP HOSTS First time staying with Adrian & Karen This place is fantastic you won't be disappointed very clean and tidy rooms Loved my stay here Karen & Adrian are fantastic hosts couldn't be more helpful Very knowledgeable about the area nothing is a problem for them to help you out , Breakfast : fantastic start to the day Karen makes a top breakfast and everything is laid out for you I couldn't ask for any more Beer fridge is included help yourself Never stayed at a place like it will definitely will be visiting again Top hosts Karen & Adrian
You won't find better anywhere in Normandy. It's a long story that started in 2000. Since then, I've been back so many times I've lost count. The first trip was a group of lads from work, who just wanted some good roads to blast around on motorcycles. We were made so welcome by Karen & Adrian & the then little Adrienne that I went back year after year. I fell in love with the place so much that in 2012 I bought a small holding in Normandy & moved there. Karen & Adrian are now firm friends.You will not find a more friendly welcome when you arrive, & the beer fridge is always full. The food is good, & Normandy Beach is renowned for the "Full English" that can be had every morning.Do make sure that you book early, or you will be disappointed as it fills up rapidly. D-Day week is full at least 2 years in advance. Adrian is fluent in French, & is a deputy mayor of the town, with responsibilities for the museum. He also co-ordinates with various embassies in respect of their veterans for the D-Day anniversaries, & is a font of knowledge which proves useful should you have a problem.Close to beach (150 meters) it is family friendly, and makes the ideal base for exploring the wider Normandy region. Ideal for groups, especially motorcycles with secure undercover parking provided.
5 day stay Excellent stay, the hosts couldn't do enough for me. Breakfast was excellent and they even threw in an evening meal. Adrian is a font of information regarding the areas WW2 sites and museums. Definitely recommended and will be back.
SafariChris2013
06/01/2020
D Day sights on a bike !! Myself and a group of 3 others booked Normandy Beach for a week long D Day Normandy bike trip. Cannot fault Adrian and his good lady wife's attention to detail here.. accommodation in the Ducati room for all of us was warm, clean and well furnished, the breakfasts are legendary ! Don't miss it ! The 'fridge' was a very welcome freebie at the end of a good days sightseeing and the beer was sweeter for it ;-)Adrian is also a fount of local knowledge, so do pick his brains about where to go and what to look out for, he is a walking history book. We were given excellent advice for local drinking and eating places too and they even drove us to a nearby Chinese restaurant for an evening meal and collected us when we'd finished, lovely hosts! Would love to return one day.
Very welcoming Three of us arrived by bike in a downpour. We arrived six hours early but wanted to drop off our bags and to continue with the day. It was not a problem Adriane gave us advice to our next destination. On arriving back we had booked an evening meal, which was superb. 3 courses plus cheese and free beer and cider. The room was warm on our return and the suite had a small drying room which did what it said on the tin. Water was warm at all times. The next day we only had the continental breakfast but we saw what the cooked looked like and it was enormous. They could not do enough for you. Karen printed off some tickets for us on their computer and was charming at all times.Our only error was not booking a meal on the second night.Would definitely go again superb value for money. Next time would go on a motor bike though.
Arrived in a thunderstorm and greeted at the door with a large glass of red wine! Arrived in a thunderstorm and greeted at the door by Karen with a large glass of red wine - how civilised! We chose because of recommendation by a friend and how right they were. What a great place set right in the middle of the Normandy Beaches in Arromanches, only a short walk from the beach. Oozes with D-day memorabilia.Room was great, breakfast excellent - would highly recommend.Steve
4 days in Normandy Arrived at B&B to be welcomed by Karen with a lovely smile. 'Tea Coffee or beer'! What do you think we chose. Had a lovely chat then she showed us to our rooms. They were spotlessly clean with tea and coffee facilities plus two large bottles of water. Bathroom facilities were spot on, with clean towels everyday. We had the most sumptuous of breakfasts, the first day tasting the famous porridge made with full fat milk, cream and laced with whisky and golden syrup. The four days were spent visiting various historical sites.. Pegasus Bridge, Omaha,Gold beaches etc. Our hosts could not be more helpful and knowledgeable. Adrian booked us a beautiful restaurant in the next village which was so lovely too. We will definitely return to Arromanches B&B and would highly recommend. Loved all of it and the sun shone for us. The B&B is 2 minutes away from the beach, lovely restaurants and a museum.
Trip to Normandy Another fantastic stay at Normandy Beach B and B, somewhere special, never heard a bad word from anyone who has stayed there.Sent four nights and can't wait to go back.The accommodation is great, all rooms are well done and serviced every day can't recommend enough.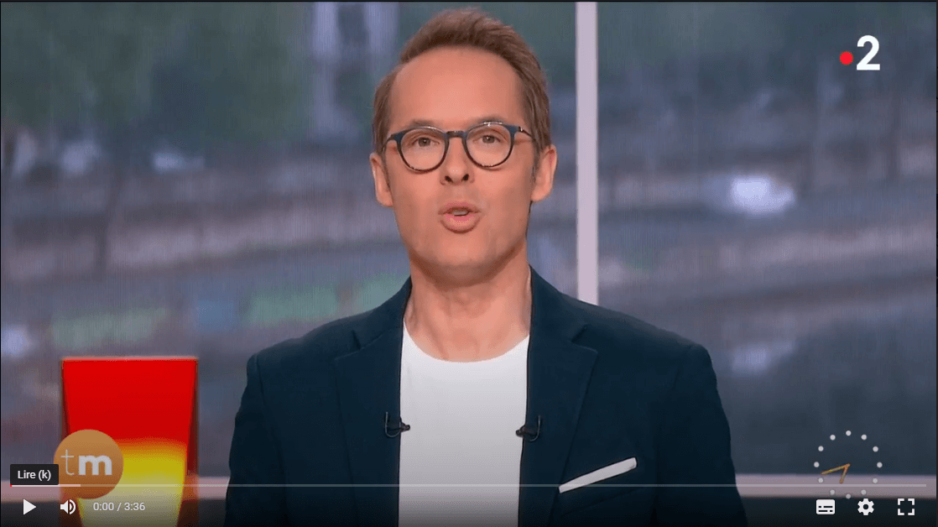 Très joli reportage sur la restauration des statues du Jardin du Souvenir « Un devoir de mémoire, un honneur, surtout à l'approche des commémorations du 6 […]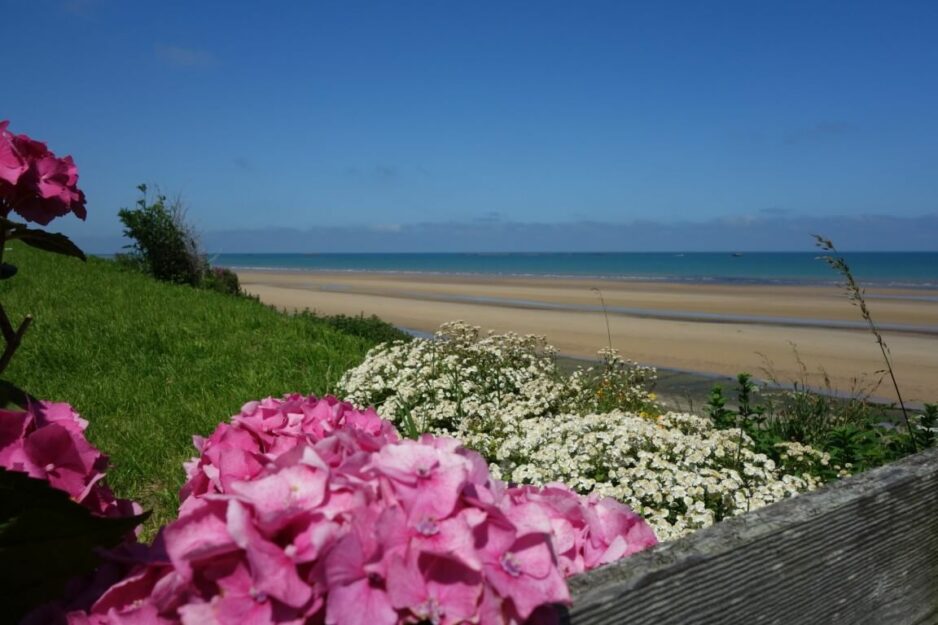 … A chaque grand tournant de ma vie, j'ai ressenti ce besoin irrépressible de me réfugier au Normandy Beach B&B à Arromanches. On parle des […]